Customers are no longer an unaware and unsocial group. The advent of technology has enabled them to be totally conscious of their surroundings including giving them global brand options. When selling online, custom printed shipping boxes can make your brand as contemporary as ever!
Businesses have to face newer customer preferences and dynamic demands. They keep on revamping their appeal to fit into the modern world. This tactic has worked in favor of century-old brands like Pampers and Cadbury's. Even today, they are as relevant and demanded as they were a few years ago. Every new business can learn from this to keep themselves trending on social media sites and among new customers.
The challenge for retailing increased when e-commerce started picking pace. It enabled the companies to settle without conventional stores and provide on-the-door deliveries. Customers judged the brands based on how they appealed via their packaging boxes. And they keep doing so.
Young and socially active buyers constantly update their shopping experiences on their Twitter and Instagram handles. This is a chance for brands to reach a wider client base. Such customer adaptation of technology has altered the way packaging is used and presented.
Are you new in the e-commerce field? Your brand can experience unparalleled sales growth when your shipment boxes are worth the customers' attention. Read further to establish your faith in these.
Provide sufficient support
What is the main concern when shipping products? it is keeping them safe until they reach the end consumers. For food items, skincare products, and certain other products, the packaging determines whether the contents can be used properly even after opening or not.
When the stakes are so high for products' functionality, the boxes must productively meet these. Customized boxes are high in demand because they can be created considering the specific product requirements. This means that you could be selling the most sensitive items and have them delivered without worrying about their safety. Custom boxes are capable of:
Making sure the contents are not moved within the packaging. The apt sizes allow this and to hold the products firmly inside.
Please the receivers. Funky shapes and exclusive box designs can make this happens.
Custom-built supports every type of product and maintains the required temperature.
Keep customers ordering more when they get effective deliveries consistently.
The functionality of customized packaging boxes for shipment is unarguable. These are like gloves that fit perfectly and provide apt coverage too.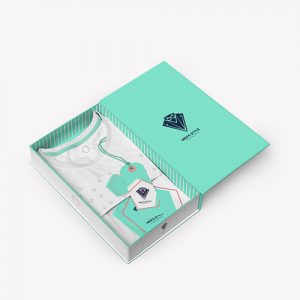 Give a glossy makeover
Whether it is radiating a professional, reliable, offbeat, beautiful, or trendy brand look, the boxes are all up for it!
Many custom features are available in matte and glossy textures to give an extra sparkle to the boxes. these also help in covering the units so they don't wear off during transit and due to weather adversities. Custom printed shipping boxes have an inherent quality; they can be seen from far. Imagine buyers been attracted to your boxes while they are shipped. Won't that be the best marketing strategy?
For new startups, things can become a little overburdened when the boxes are to be made. Even for established firms, making the boxes relevant to modern customer requirements can be a tough job. But these boxes can reduce the hassle.
You can have them custom-made. This is one of the most productive things around. Your brand is only as good as the shipping containers. So, if you can mold these to how your customers would like, your brand can become the next Apple of your consumer market. Skincare companies adopt these to market their products for different seasons of the year, electronics incorporate the recent technological change on their shipment boxes, and so on.
Think of a pattern and have it come to life on your courier boxes within the shortest production time!
Surprise customers
Shipping is the first time that the buyers get a physical feel of the brand. This is the time that the business can put its best foot forward. They look forward to receiving their orders. Even though customers know what they have ordered, they still look to open the packaging. You must have realized that accessing the products via opening the boxes has become a huge deal nowadays.
Buyers react positively to brands that give them something better than they had imagined. The boxes can be shipped and made into a surprising packaging unit!
Impressed buyers would definitely recommend the brand to others. This has a ripple effect because the online tool they use widens the customer base the brand can reach. All these positives of creative packaging boxes for shipping make them a necessary addition for every e-business.
Look-out for changing trends
Businesses have to keep evolving with the current trends. But the cost and time involved can be a hurdle along the way. Especially for e-sellers, keeping customers intact and interested can mean more marketing expenditure. But opting for customized boxes for sending couriers can change make this more achievable.
The boxes offer cost-savings like never seen before. They can be constructed using corrugated paper that is both affordable and recyclable. The former helps to align them in budget and the latter will be a hit amongst buyers. This stock paper is compatible with all printing techniques and thus can be created with modern customer tastes.
Custom printed shipping boxes also make it easier to quickly adapt to changing box requirements. For instance, a change in government regulations regarding shipping packaging can be realized with custom creations. Amazon has introduced third-party promotions on the boxes. So, specialized boxes can be made to fit this in. Shipping involves the boxes passing through many terminals and so the creativity on these boxes would bear fruit due to a large pool of buyers viewing them.
Conclusion
By now it would be pretty much clear that the boxes are the perfect shipment tool that can grab customers' preferences and improve brand recognition. You will be blown away by the diverse favorable effects of these!
Tags: Custom Boxescustom packagingcustom printed shipping boxes