Planning a group trip can be a daunting task, especially when it comes to finding the perfect coach-hire service. With so many options available, how do you know which one is right for your needs? This ultimate guide will walk you through the process of choosing the best coach hire company for your group travel needs. We'll cover everything from luxury coach hire to minibus hire, coach hire prices, and coach hire reviews. By the end of this guide, you'll have all the information you need to make an informed decision and book the perfect coach-hire service for your group.
1. Determine Your Group's Needs
Before you start researching coach hire companies, it's essential to determine your group's specific needs. Consider the following factors:
– Group size: The number of people in your group will help determine the size of the coach you need. Generally, coaches can accommodate between 16 and 70 passengers.
– Destination: The distance and location of your trip will play a role in your coach hire decision. Some companies may specialize in certain areas or have restrictions on where they can travel.
– Duration: How long will your trip be? This will impact the type of coach you need and the overall cost of the service.
– Amenities: What amenities are essential for your group? Some coaches offer features like Wi-Fi, restrooms, air conditioning, and entertainment systems.
– Accessibility: If any members of your group have mobility issues or require wheelchair access, make sure the coach hire company you choose can accommodate these needs.
2. Research Coach Hire Companies
Once you have a clear understanding of your group's needs, it's time to research potential coach-hire companies. Start by searching online for companies that operate in your area and offer the services you require. Look for companies with professional websites, clear contact information, and a strong online presence.
As you research, create a shortlist of potential coach hire companies to investigate further. This list will come in handy when comparing prices and reading reviews.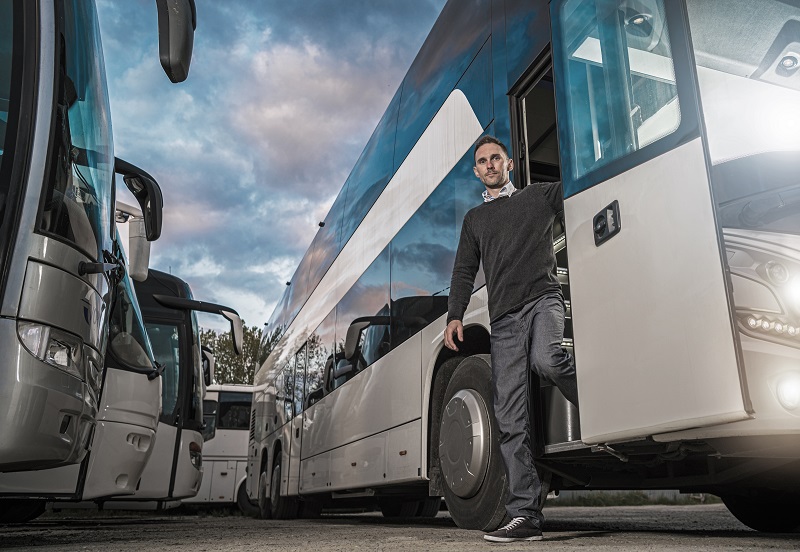 3. Compare Coach Hire Prices
With your shortlist of coach hire companies in hand, it's time to compare prices. Reach out to each company for a quote, providing details about your group's needs and trip specifics. Keep in mind that the lowest price may not always be the best option – consider the company's reputation, the quality of its coaches, and the services they provide.
4. Read Coach Hire Reviews
Reviews can provide valuable insight into a coach hire company's performance and customer satisfaction. Look for reviews on third-party websites like Google or TripAdvisor, as well as on the company's website. Pay attention to comments about the company's punctuality, the condition of their coaches, and the quality of their customer service.
5. Consider Luxury Coach Hire Options
If your group is looking for a more upscale travel experience, consider luxury coach hire options. Luxury coaches often come with additional amenities like leather seats, extra legroom, and onboard catering. While these options will likely come with a higher price tag, the added comfort and convenience may be worth it for your group.
6. Minibus Hire: A Smaller Alternative
For smaller groups or shorter trips, minibus hire may be a more suitable option. Minibusses typically accommodate between 8 and 16 passengers and are often more affordable than larger coaches. When researching coach hire companies, inquire about their minibus options and compare prices accordingly.
7. Booking Your Coach Hire Service
Once you've done your research and found the perfect coach-hire service for your group, it's time to book. Be prepared to provide the company with detailed information about your trip, including dates, times, pick-up and drop-off locations, and any special requirements.
Make sure to get a written confirmation of your booking, including a breakdown of costs and any terms and conditions. This will help protect you in case of any disputes or last-minute changes.
8. Preparing for Your Coach Travel Experience
With your coach hire service booked, it's time to prepare for your trip. Communicate with your group about the details of the trip, including pick-up times and locations, and any rules or expectations for behavior onboard the coach.
Ensure that all passengers have the necessary documentation for travel, especially if you're crossing international borders. Finally, pack any essentials like snacks, water, and entertainment to make your coach travel experience as enjoyable as possible.
9. Conclusion: Making the Right Choice
Finding the perfect coach hire service for your group travel needs doesn't have to be a challenge. By determining your group's needs, researching coach hire companies, comparing prices, and reading reviews, you can make an informed decision that will ensure a smooth and enjoyable travel experience for everyone involved.
Remember, the key to a successful group trip is communication and preparation. With the right coach hire service booked and all the necessary details in place, your group can focus on making memories and enjoying the journey.
Tags: Coach Hire Serviceperfect coach hire serviceright coach hire service