In the digital age, virtual interactions have become increasingly popular, enabling people to connect and engage with their friends and loved ones remotely. One of the most entertaining ways to challenge your friends virtually is through online games. Whether you're looking to test your wits, showcase your skills, or simply have a great time, there are numerous games that can bring fun and excitement to your virtual gatherings. In this article, we will explore eight captivating fun games that offer an exceptional virtual gaming experience.
Pictionary: Unleash Your Artistic Skills
If you're looking for a game that combines creativity and guessing skills, Pictionary is an excellent choice. This virtual adaptation of the classic drawing game lets you express your artistic abilities while challenging your friends to decipher your drawings. With a diverse range of word prompts and a time-based gameplay format, Pictionary keeps the excitement levels high throughout each round. Grab your virtual drawing tools and get ready to showcase your talent in this immersive virtual game.
QuizUp: Test Your Knowledge Across Various Topics
For trivia enthusiasts, QuizUp is the ultimate virtual challenge. With an extensive collection of topics ranging from pop culture and history to sports and science, QuizUp offers an opportunity to showcase your knowledge against your friends or players worldwide. Challenge your friends to a battle of wits, engage in intellectually stimulating quizzes, and earn bragging rights as you climb the global leaderboard. Stay updated with new topics, participate in tournaments, and let your intellect shine through QuizUp.
Ludo Fantasy Khiladi: Combining Strategy and Luck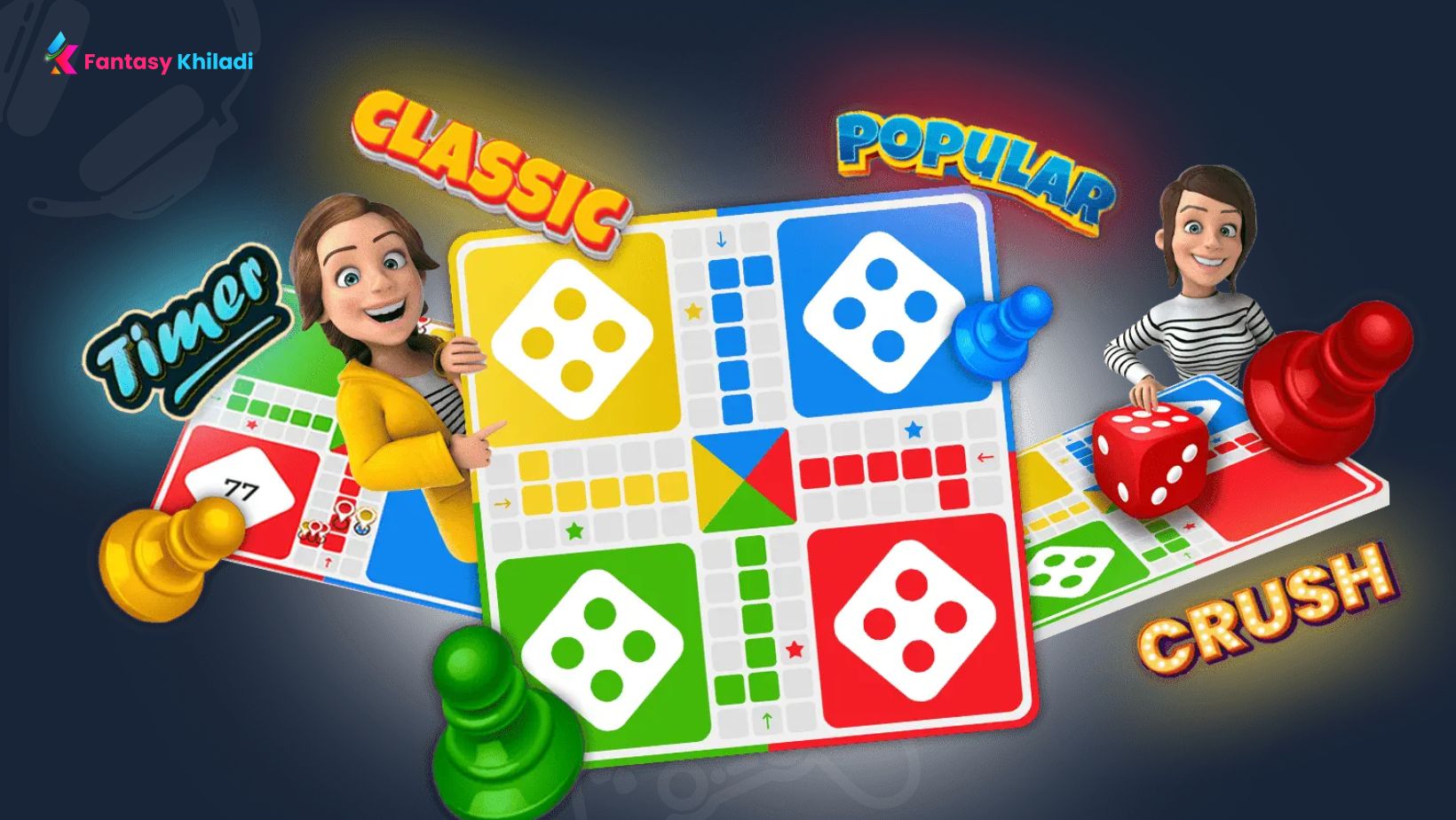 Ludo Fantasy Khiladi is a virtual adaptation of the popular board game, Ludo. This game combines elements of strategy and luck, making it a thrilling choice for virtual challenges. With its user-friendly interface and engaging gameplay, Ludo Fantasy Khiladi allows you to compete with your friends in a virtual environment. Roll the dice, strategize your moves, and aim to be the first to bring all your tokens home. Whether you're playing with friends or engaging in tournaments, Ludo Fantasy Khiladi promises an exhilarating experience.
Psych!: A Hilarious Game of Bluffing and Trivia
Psych! is a virtual game that combines elements of deception and trivia, providing endless laughter and entertainment. In this game, players take turns creating fake answers to real trivia questions, and everyone else tries to identify the correct answer among the fakes. With its clever gameplay mechanics and witty questions, Psych! guarantees hours of laughter and friendly competition. Put your bluffing skills to the test and immerse yourself in this virtual game that never fails to deliver joyous moments.
Uno Friends: Classic Card Game Goes Virtual
Uno Friends brings the beloved card game, Uno, into the virtual realm, allowing you to enjoy the thrill of matching colors and numbers with your friends, no matter where they are. With its vibrant interface, customizable rules, and multiplayer functionality, Uno Friends offers a seamless virtual gaming experience. Challenge your friends to intense matches, strategically use action cards, and be the first to shout "Uno!" in this virtual adaptation of the timeless card game.
8 Ball Pool: Master the Cue and Challenge Friends
For fans of cue sports, 8 Ball Pool is a virtual game that provides a realistic and immersive experience. Compete against your friends in thrilling multiplayer matches, showcase your skills in various game modes, and aim to become a pool champion in the virtual world. With its intuitive controls, stunning graphics, and extensive range of cues and tables, 8 Ball Pool captures the essence of real-life billiards while offering the convenience of virtual gameplay.
Fast Thumbs: Test Your Typing Speed
Fast Thumbs is a game that challenges your typing speed and accuracy in a fun and competitive manner. Engage in virtual typing races with your friends, strive for the fastest completion times, and witness your typing skills improve over time. With its engaging gameplay and leaderboard rankings, Fast Thumbs offers an addictive virtual gaming experience that not only entertains but also enhances your typing abilities.
Evil Apples: Hilarious and Unfiltered Card Game
Evil Apples is a virtual card game that encourages players to unleash their creativity and humor. Similar to the popular card game, Cards Against Humanity, Evil Apples present players with fill-in-the-blank statements, and each player must submit the funniest response from their hand of cards. With a wide range of outrageous card combinations and the ability to play with friends or strangers, Evil Apples is an excellent choice for those seeking laughter-filled virtual game nights.
Engaging in virtual gaming experiences has become an integral part of connecting with friends and loved ones from afar. The eight fun games mentioned in this article, including Ludo Fantasy Khiladi, Pictionary, QuizUp, Psych!, Uno Friends, 8 Ball Pool, Fast Thumbs, and Evil Apples, offer a diverse range of virtual challenges that are sure to bring fun and excitement to your virtual gatherings. Whether you prefer strategy, creativity, knowledge, or simply having a good laugh, these games provide an immersive and enjoyable experience that will keep you entertained for hours on end. So gather your friends, embark on virtual adventures, and let the gaming begin!
Tags: Fun and Excitementgamesplaying with friendsvirtual gaming experience