When you head out for a vacation, the last thing you expect is to face some kind of trouble during your trip as this trip is already an escape from the problems and issues of life. Be it a domestic trip or an international trip, you can face various kinds of problems during the trip. This is where a travel insurance plan comes into play to save you from any kinds of troubles during your vacation period. Travelers insurance claims can help you in dealing with any kind of travel-related problems or issues that you face during your trip.
Here are four reasons for which you should think of investing in a travel insurance plan. One can face any of these problems during a trip and we should plan ahead to be able to face these problems caused during a vacation.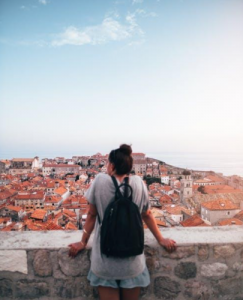 1.Health issues:
Anyone can fall prey to health problems during a trip. Sometimes individuals are not able to adjust to the change in the climate of land due to traveling to a non-suitable climatic place. This leads to health complications. Accidents are unavoidable and can take place at any time even when you are on a vacation. Travel insurance helps in getting medical aid in a foreign land during a vacation. Without a travel insurance plan, it becomes impossible to get treated easily for any kind of health complication
2.Loss of passport or stuff:
Travelers insurance claim makes it easy for solving the problem of loss of any kind of belongings during a vacation. Loss of passports is a common problem faced by tourists. Additionally, people lose their precious belongings during a trip very often. If you are registered for a travel insurance policy, it can help you in getting a claim amount as a refund for your loss up to a limit. This can help you to a great extent in getting compensation for the loss of your belongings during travel. If you do not have a travel insurance policy, then you have to incur the complete loss of belongings without getting any compensation no matter whose fault it is. Travel insurance can help you minimize your loss and in turn, help you in enjoying your vacation.
3.Debit/Credit card loss:
It is a frequent practice that people steal other people's credit/debit cards and get involved in malpractices with the cards. If you are traveling and you lose your debit/credit card or somebody steals it, you can get protection with your travel insurance policy. Travel Insurance management services include the loss of debit/credit card in their policies which is compensated by the company as per the terms and conditions of your plan. 
4.Flight cancellation:
It is a common phenomenon that flights get canceled due to various reasons. If your flight gets canceled and you have invested a lot of money in your trip, then don't worry. Your travel insurance management services will reimburse you for your loss. This can save you from the loss of money in such a situation. If you are not registered for a travel insurance claim plan, then it could become a problem for you in the situation of a canceled flight and you could lose your money.
The Claim Consultants provide the facility of travel insurance claims. The services cover all kinds of insurance areas related to the travel claim. It provides travel insurance claims against losses during a trip, compensation for medical expenses, cover or compensation against the changes to a trip itinerary, cover against any kind of damage or loss caused to a third party by the insured person. 
The insurance claim services provided by The Claim Consultants are instant and reliable with a minimum fee charged by the experts who deal with your insurance claim.
The Claim Consultants is an insurance claim consultancy that bridges the gap between you and your insurance company. You can get quick claim settlements through their portal. The process to register on the online portal of The Claim Consultants is quick and easy and you can get quick claims for policies from motor to travel insurance.
Tags: Claim Consultantsclaim settlementsinsurance claimstravel insurance plan