Just like that, the coronavirus pandemic has turned our lives upside down and it seems to be pretty far from over. People, especially children and older adults, have been enforced to follow social distancing protocols by limiting the time spent outside and performing everyday tasks from the comfort of their abodes including work, school, and physical activities. 
Given seniors are at a higher risk of catching on serious complications from coronavirus disease, social distancing protocols shouldnt stop them from staying physically active. 
Sure, safety is the utmost concern for seniors during these unprecedented times, but performing a regular physical activity is also vital to keep them healthy and strong. Not only do exercises keep strength in the muscles but doing these activities also helps seniors quickly recover from certain injuries and illnesses. 
So, how do we encourage the elderly to stay fit and active at home? 
Just because seniors are spending a lot of time indoors doesnt mean they can sit on the couch for hours, waiting for the sun to go down. Luckily, there are lots of low-impact exercises that they can try without the need to visit a gym. Here are simple yet creative ways to stay physically active while following social distancing guidelines: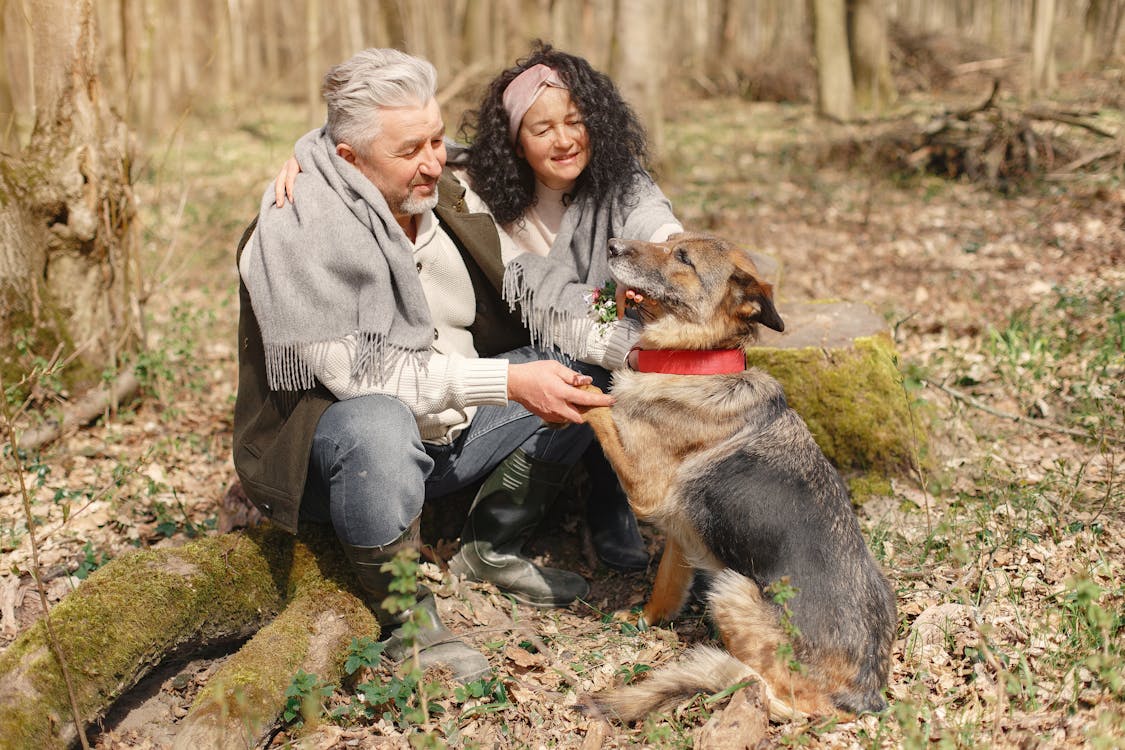 Walking the Pet
Walking is the easiest form of exercise for seniors. If you have pets, you can walk them around the neighbourhood in the morning so that you can boost your intake of Vitamin D and at the same time enjoy the company of your furry friends. 
One of the biggest challenges for seniors like you when working out is your limited mobility. You get easily tired or worse you run out of breath. Good thing about walking is that it does not make you feel like you are doing too much, but it ensures to give you plenty of health benefits by improving cardiovascular wellness, lowering blood pressure, boosting immunity and reducing stress and restlessness. 
Just be careful if you feel a little unsteady when walking because it could be a high risk of falling. Always have someone to support you when trying to go for a walk. This way helps prevent the perils of certain injuries from taking a serious fall.     
Virtual Zumba  
Dancing is a fun way of working out. It helps boost endurance and muscle function, which leads to stability and fewer injuries. Who says oldies cannot enjoy the perks of the digital age? You can turn that smart TV on and learn some electrifying zumba moves like jagger from various instructors on YouTube. Listening to the beat of music and interacting with fellow virtual dancers can provide an added benefit to this activity. These ways help boost your mood, leading to a healthier mental state. 

Swimming
If the weather is pleasant and you have a pool in the backyard, swimming can be a fun, low-impact exercise for seniors to do at home. Similar to walking, swimming exercises also allow seniors to get in better shape without putting undue stress or strain on their bodies. 
Moreover, a new research shows that swimming is the only form of physical activity that helps lower the risk of fall injuries by creating the bodys own base of support and producing a more coordinated movement of both upper and lower bodies in the water compared to land-based exercises. Even so, seniors must ensure that they follow safety precautions while staying in the pools vicinity and wear proper swim gears (personalised swim caps, goggles, training suit) at all times to prevent slip injuries and other related cautions. Its always best for seniors to have a family to swim with. This way does not make it feel like a workout but a fun way to unwind with your loved ones.  
Tai Chi
Yoga can be a very beneficial form of meditation. BUT! There is a more gentle way for seniors to fight stress and anxiety. Tai Chi is an excellent meditative exercise for seniors. It uses slow, deliberate and low-impact movements and positions while ensuring the same benefits that a yoga meditation can give: stress reduction, weight loss, better sleep, balance and flexibility. 
Luckily, you dont need to find a local class for Tai Chi considering the pandemic situation today. Instead, you can watch Tai Chi exercises on YouTube to get your daily routine done. Because Tai Chi is a low-impact meditation, you can practise it every day to keep you physically active and mentally healthy.   
Gardening
Keeping the garden weed-free, watered and cultivated is a creative way to burn calories. Plus! You get a healthy dose of sunshine vitamin and fresh air. By gardening, you are not only enhancing your outdoor space but you also find enjoyment in what you do. Some seniors may not have enough strength to move heavy pots and dig in the dirt.  Instead, they can stay physically active at home by doing arts and crafts like knitting, painting or making embroideries.     
Seniors need to stay active, especially in the time of a pandemic. However, it is also essential to consult your physician before starting any of these creative workout routines. This way helps ensure that you can safely perform certain physical exercises.  
Tags: Personalised Swim CapsSeniorsWorkout