Having a beautiful pool in the backyard is a treasure that not just adds good value to your property, but also offers hours of entertainment to you and your family members. But before you jump on the installation, you need to make sure that the design you choose must accommodate your lifestyle and your familys budget and needs.
Remember, in-ground swimming pools may need less space for installation, whereas above-ground ones get installed quickly at an affordable price. As you know, your pool is a big investment, so picking perfect pool design is absolutely vital. Here is the best swimming pool design guide for you.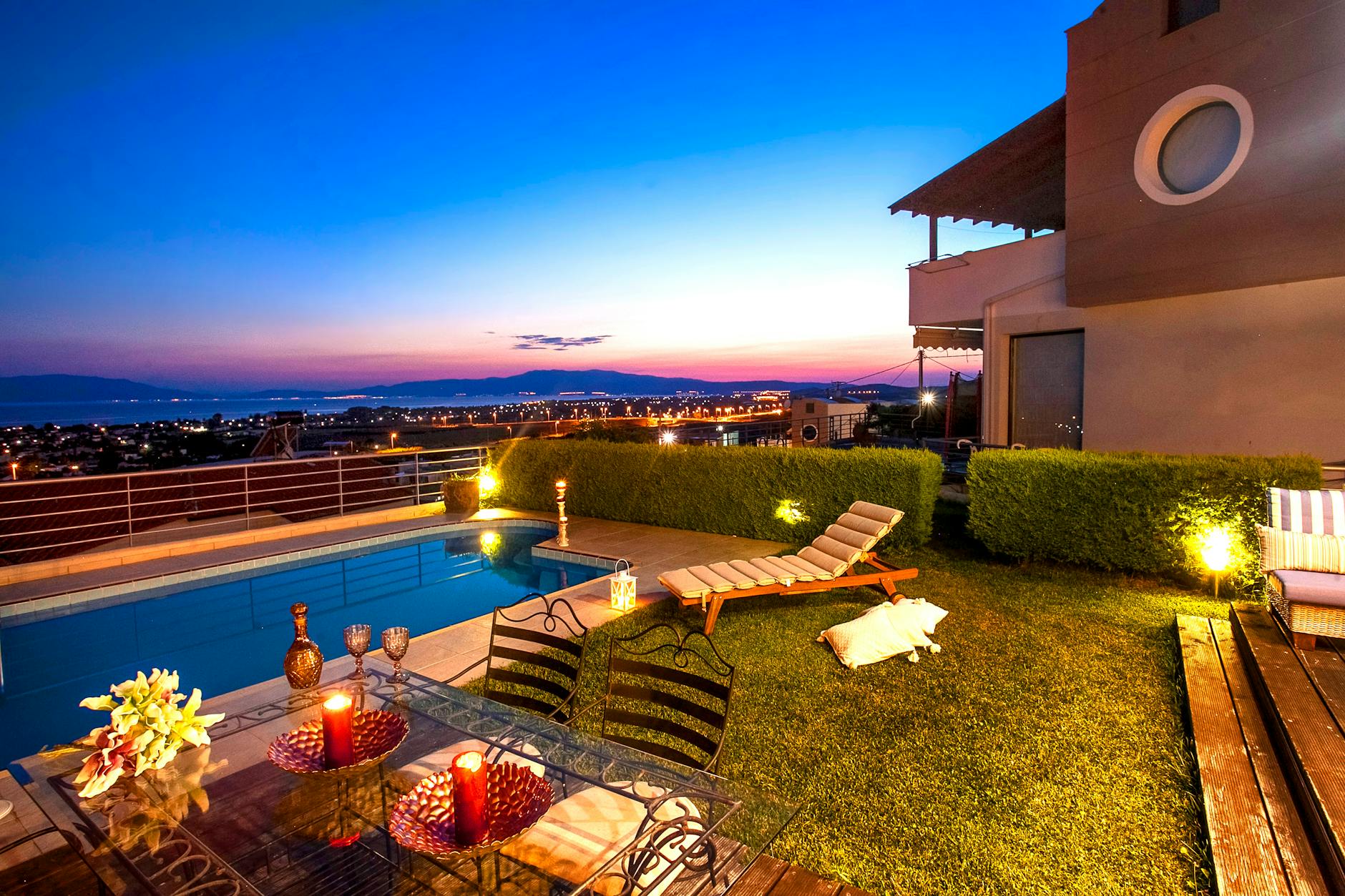 Define your Goal
When planning pool design for your backyard, one of the primary elements to take into account is your goals. You should know whether you want a pool for curb appeal, exercise, or for fun purposes.
Pick the Pool Type
Take into account diverse pool types and sizes to identify if you can afford them or not. Concrete pools are the most common choice of many homeowners as they can tailor them for any shape and style.
Consider Shape and Size of Backyard
Have a deeper look at your backyard and think which design will suit the best for you. It will make it easy for you to create an awesome pool design while lining perfectly with your home architecture.
Identify the Pool Size
If you are confused about how to pick the pool size, here are important questions to ask yourself:
How many people does the swimming pool need to accommodate?
How will I use it?
How much space I want to use?
Note: Smallest pools size usually ranges 10*20′, and the largest ones are typically 40′ in length.
Determine the Pool Shape
The shape is also another vital element of your pool design. So if you have a property with an unusual shape, its a good idea to create a freeform pool. However, if you have a small backyard, you can consider the infinity pool. They do not just allow you to enjoy the surroundings as you swim but also can offer you the benefits of a fiberglass pool.
Note: Your local building codes and any community association rules may influence your swimming pool shape options. Thus, its a good idea to hire a savvy pool builder. He will help you to alter your plans to cater to your preferences and desired features while staying in adherence to the law.
Set Budget
It is one of the main factors to consider when picking pool design. Setting a detailed budget before progressing further will prevent over-spending and streamline the entire process.
Pick Features You Want to Incorporate
Another essential pool design element is the features that you want. Today there are numerous features that you can integrate into your backyard design like attached spa, tanning ledge, etc. to create a stunning visual impact.
Pool waterfall combo not just looks striking, but can also form a part of your swimming pools chemical treatment system and prevent stagnant water. Underwater lighting is also another add-on that is on-trend right now. It not just looks elegant but also boosts safety at night time. Thus, its best to explore these diverse options deeply to determine how they can fit into your backyard oasis.
Pool Maintenance
Its best to look for the pool design that requires minimal maintenance. However, the total time you will need to spend caring for the pool depending on the pool type. Determine how much time you can spend on the maintenance part of your swimming pool. Vinyl liner pools need the most maintenance as linings are not powerful enough to withstand regular wear and tear.
On the other hand, fiberglass swimming pools need low maintenance as they have a non-porous surface that prevents the build-up of bacteria and algae.
Tip: If you are still facing chlorine smell, take into account high-quality Astral pool chlorinator. It is easy to install and the best option for most residential pools.
Decide Pool Color
The finishing material that you pick for the inside of your swimming pool also makes a huge impact on its overall appearance. Although the primary colors for the swimming pool are green and blue, quartz is a popular option for homeowners nowadays.
Have Right Pool Placement
Right pool placement boosts the functionality and elegance of your property. So while finalizing the design, make sure your pool gets placed at the correct spot. Remember, your pool must inspire you for a relaxing swim or poolside breakfast.
Avoid Forcing Any Elements that Looks Unnatural
You want the exact pool design, as you have seen on the picture online. But when it comes to crafting your own pool, make sure that it complements well with the surroundings, terrain, and existing elements. So do not force any elements that do not fit the pool design.
Wrapping Up:
Both above-ground and in-ground pools are the main focal points for any backyard. The design is not just limited to your imagination because modern pools allow you to have a tailored feature that complements your property while adding functionality that blends smoothly with your lifestyle.
But crafting an ideal pool means taking into account certain factors like landscaping, decking style, water feature, depth, etc. Follow the above-mentioned pool design tips to turn your backyard into a chic retreat.
Tags: Astral pool chlorinator