Purchasing real estate at an auction can be a great way to find a good deal. Real estate auctions offer buyers the chance to purchase property at a discounted price, sometimes as much as 40% below market value. However, the process of buying a property at an auction can be complex and intimidating for some buyers. Its important to be prepared and to understand the nuances of the auction process. A Guide to Making Smart Purchases at Real Estate Auctions is a helpful resource to help buyers navigate the process and make informed decisions.
This guide provides an overview of the different types of auctions and the steps involved in the auction process. It also outlines the most important information to consider when evaluating a property, as well as common pitfalls to avoid. With this guide, buyers can ensure that they make the best possible decision when purchasing property at an auction.
Getting Ready to Bid: Preparing for a Real Estate Auction
Real estate auctions can be an exciting way to purchase property, but they can also be intimidating if you are not familiar with the process. Its important to do your homework before the auction to ensure that you are prepared and ready to bid. You should start by researching the specific property youre interested in, as well as the auction house and the types of auctions they offer. You will also need to decide how much money you are willing to spend and make sure you have the funds available to cover the full amount of your bid if you are a successful bidder. Finally, you should familiarize yourself with the rules and regulations of the auction house and the terms of the sale.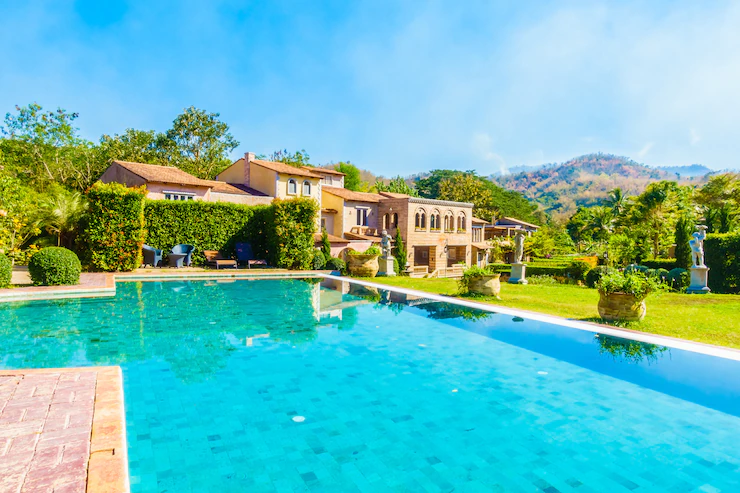 Understanding The Types of Auctions and How to Participate
Real estate auctions come in a variety of forms, from live auctions where buyers bid in person to online auctions where bids are placed electronically. Each type of auction has its own rules and regulations, so its important to understand how they work before participating. You should also be aware of any additional fees or costs associated with the auction, such as a buyers premium or transfer taxes. When you are ready to participate. You will need to register with the auction house and provide a valid form of payment.
Evaluating The Property Before Bidding
Before you bid on a property, its essential to do your due diligence and evaluate the property thoroughly. You should inspect the property inside and out to ensure that it is in good condition, and research the surrounding area to get a better understanding of the neighborhood. You should also obtain a copy of the title report to make sure there are no liens or other encumbrances on the property. Finally, you may want to consult with a real estate attorney or other professional to get an independent opinion of the propertys value.
Knowing The Rules And Regulations Of the Auction House
Each auction house has its own set of rules and regulations that must be followed. Its important to understand these rules before you bid. As they can have a significant impact on your ability to purchase the property. The rules can include everything from the minimum bid amount to the payment methods that are accepted. Make sure you read and understand the rules before you bid. Failing to comply with them could result in your bid being disqualified.
Making Sure You Have the Financing for Your Purchase
Its also important to make sure you have the necessary financing in place before you bid. If youre not paying cash. You should make sure you have a pre-approved loan from a bank or other financial institution. This will ensure that you will be able to complete the purchase if you are a successful bidder. Its also important to make sure you understand the terms of the loan, including the interest rate and repayment schedule.
Calculating Your Maximum Bid and Sticking to It
Once you have the financing in place, its important to set a maximum bid amount and stick to it. This will help you avoid getting carried away in the heat of the moment and bidding more than you can afford. You should also take into account any additional costs or fees associated with the purchase. Such as transfer taxes or closing costs.
Outbidding Other Buyers and Winning the Auction
When the auction begins, its important to stay focused and be prepared to outbid other buyers. If you are the successful bidder, you will be responsible for paying the full amount of your bid. So its important to stick to your maximum bid. You should also be prepared to act quickly. As some auctions move very quickly and you may not have time to think about your next move.
Completing the Sale and Taking Possession of Your Property
Once you have won the auction, you will need to complete the sale by paying the full amount of your bid and signing the necessary paperwork. Depending on the specific terms of the sale, you may also be responsible for transfer taxes and other closing costs. Once the sale is complete, you will be responsible for taking possession of the property and any associated costs, such as insurance or repairs.
Conclusion
A Guide to Making Smart Purchases at Real Estate Auctions is an invaluable resource for anyone looking to buy real estate at auction. By learning the key strategies for successful bidding and watching the market. Buyers can be sure to make smart purchases that will turn a profit. With the help of this guide, buyers can understand the rules and regulations of real estate auctions. Find the best deals, and make a wise investment. With the right knowledge and preparation, buyers can make smart purchases that will lead to long-term success.
Tags: propertyreal estate auctions