Apple iWatch is Undoubtedly the Gadget of the Future.
With the increase in new technology, you get to Wear the smart device on your wrist. Apple smartwatches can give you a smart and innovative interface, which does much more than just showtime. It has many great features and specs which will surely leave you mesmerized. From syncing your smartphone to health and fitness monitoring, it can do anything. So you have bought the state-of-the-art Apple iWatch and it is going great. But suddenly due to some unfortunate reason you crack the iWatch LCD. What to do now?
Well, no need to panic cause you can get it replaced quite easily. Here are some steps you just need to keep in mind. Let us just get right to it.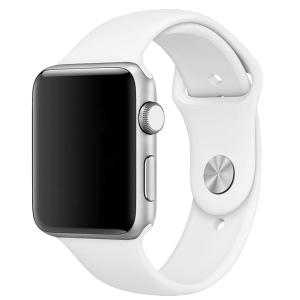 Apple Care:
The first thing you should do is check that if you still have insurance or a warranty on your watch. If yes, then just simply call the Apple Care center, and they will have it replaced or at least repaired. It will save you a lot of time and bucks.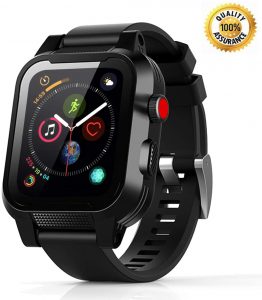 Well, these were our two cents on what to do if your iWatch LCD gets cracked or broken. Mostly the screen or LCD of the smartwatch is quite durable. And does not get broken that easily, but if still, such a situation occurs, you just need to keep the above discussion in mind. We hope it will surely save you a lot of hassle, effort, and time.
Go to a Trustworthy Repair Shop:
If you dont have a warranty, you need to spend some bucks and get the screen repaired. But not everyone is experienced enough to treat your iwatch the way it deserves to be treated. Make sure to look for a veteran who knows what he is doing, when it comes to repairing an iwatch screen. It will be as good as new and you will be able to enjoy the smartwatch experience.
Contact an Apple Parts Distributor:
If you dont completely trust the repairman or the price, he is giving you, then there is one more thing which you can do. Just find a good Apple components distributor. They have a huge variety of parts and components of all major Apple products. You can find a dealer who sells iWatch screens wholesale and will sell you the LCD screens for much less price. You can then take that component to the repair guy and have it fixed. Or if you are a tech-savvy person, then you could do it yourself as well.
But there is one more thing which you need to keep in mind. If you get the iWatch LCD repaired by Apple Care centers, then there will be no issue in the working of the screen. But if you get it repaired from other places, you would be opting for the 3rd party Apple watch screens. Having 3rd party screens will also open you up to some risks as well. Take a look at some of those.
When you go for a 3rd party screen some features will not work properly, or even not at all. You wont be able to experience Force Touch or 3d touch function. It will take away the fun from some apps as well. For example, the Move Goal number function on your iWatch requires the screen to be firmly pressed, so this feature wont be able to work anymore.
If you love to work out or even swim while wearing a smartwatch, then you wont be able to do it anymore. Because the original screen gives you a swim-proof or water resistance feature, which lets you perform all your tasks without the worry of getting water in your iWatch, but a 3rd party screen will not be able to give you that.
Dust particles will also be able to get inside the screen. If you are performing too many outdoor tasks like biking and sports. As the screen is not finely pressed with the panel, some minor entrance for dust and air particles reach inside.
Tags: AI technologyApple iWatchsmartwatchwrist watch