Custom box printing is thought to be of exceptional significance to pharmaceuticals brands. The industry requires medicines to be labeled correctly and for brands to appear prominent among the crowd.
Everyone using medicines expects to read the uses and side effects of the boxes. People also prefer to buy medical supplies from their preferred brand. All these and more intricate value of customized printing makes it a necessary packaging and marketing tool in this industry. If you are still skeptical of its importance, then the following explanation will be enlightening.
Relevance
Since the beginning of the pharmaceutical industry i.e. the time the markets were commercialized, customers needed to know more about the products than just their name. Displaying product info has always been part of selling in this industry. It is also one of the first few consumer markets to get regulated.
Manufacturers are aware of customers assessing their effectiveness by reading the content on the packaging. A lot of similar medicines make brand recognition crucial. Sellers who realize the significance of mentioning the relevant details on the boxes often experience higher sales and customer loyalty than rivals.
Without appropriate information, pharmaceutical brands wouldn't be able to:
Convey how the medicines relate to specific medical issues.
State the usage instructions and other necessary info such as expiry dates, required storage conditions, etc.
Persuade buyers into picking the brand over the next options.
Custom printing isn't, however, just limited to this, there is a list of uses it provides to budding sellers who are just starting out or wish to get a fresh image for their company. Keep reading to know more.
Brand awareness
The pharmaceutical industry is one of the fastest expanding ones in the world. It has seen commendable growth in the past two decades. The total global revenues reached $1.27 trillion by the end of 2020.
This signals the undying need for pharmaceutical products in people's lives. It also indicates the level of competition. Brands entering this industry need to be apt in creating an individual brand identity to sustain longer. When customers memorize a brand image, they are prone to buy it multiple times. And this fuels constant sales volume growth.
How can exceptional brand recognition be achieved?
Printing the boxes with a unique brand logo and branding elements is sure to work. Humans are visual beings and get affected by an engaging depiction of graphics. Many successful pharmaceutical brands have managed to create a cult customer following owing to their creatively printed boxes.
Basic standard boxes do not give enough room for presenting the brand. They come in bland forms and ordinary brown color. Whereas, customized printing involves using vibrant and relevant color schemes to capture customers' attention more stiffly.
Medicine protection
Medical supplies are sensitive to moisture, dust, and excessive sunlight. Protecting them is the basis of providing effective products to customers.
Informative box printing eases this trouble. Not just the customers but organizations involved in the supply chain can be informed on how to handle and transport the products appropriately. The medicine containers are marked with the precise temperatures and storage conditions apt for the specific medicines. Otherwise, buyers wouldn't be able to use them as intended and adverse effects can land the seller in legal trouble.
Printing also involves making the boxes stronger to help keep the medicines safe and protected for a longer duration. Each product is catered to differently depending on its packaging requirements. This is crucial to store content safely at stores and ship the contents damage-free. The primary medicine packaging also matters. For instance, glass bottles need thicker boxes. Certain medical products come in unusual shapes and need customized dimensions for packaging. Going standard for them doesn't work to transport them without mutating the items.
Proper printing and box measurements combine together to give superior protection to sensitive medicines.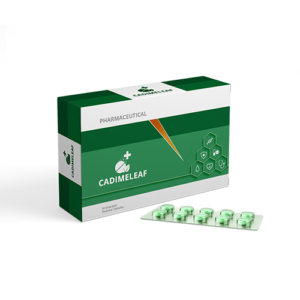 Cost-effective
Primarily, distribution and marketing are areas that concern pharmaceutical sellers. If they get it wrong, it would add on costs and waste time. However, getting it right would mean inflated sales, fewer expenses, and repeated purchases.
Once the medicines are researched and produced, the business is already running tight on the overall budget. Particularly, small and new startups need to be careful about their spending. The boxes can be a source of cost-effective packaging and marketing.
Custom printed shipping boxes are made with recycled materials and offer reuse too. The boxes are built to withstand shipping hassles while falling lighter on the pockets. All the branding elements can be printed on these boxes and make marketing both affordable and effective. Moreover, buying in bulk reduces per unit box cost. Now, what could be better than this?
Some other cost-savings comprise:
Reduced number of faulty deliveries and hence, reduce refunds.
Better managed assembly lines. Boxes arrive on time and save on labor time and costs.
Elevated sales. Customers rely more on brands that deliver medicines as and when promised.
Made-to-fit medicine boxes save excessive material costs and provide a better protective grip.
Adding more value to the brand
Irrespective of the nature of the product, customers demand a worthy purchase experience. Brands that use custom printing on the packaging successfully give customers a retainable shopping vibe.
The boxes represent the brand and are often the reason why customers opt for specific brands more than others. Engaging content, vibrant display on graphics, detailed medicine info, and all the marketing content form exceptional box look. Creative box shapes can be availed too to add to the overall box appeal.
Customers receiving their medical supplies in sleek and chick packaging boxes are bound to reorder. They post their pleasant shopping experience with others via social media platforms. This curbs the need for rigorous costly marketing and compels more customers to notice the brand.
Conclusion
Getting box printing for medical supplies packaging pays off attractive dividends to the sellers. Investing in it gets more value for pharmaceutical brands in terms of higher brand recognition, better profitability, and a loyal customer base.
Tags: box printingcustom printed shipping boxes