Give a meaningful purpose to branding with suitable packaging that gels aptly with your makeup products and give a strong reason for customers to buy from your brand.
Why is makeup so relevant?
The power of wearing makeup has been thoroughly utilized over the span of human settlements. It has always given favorable results to its users by working positively with the individual's confidence levels. Psychologists define this euphoria as "the innate need of looking one's best version at all times". The humans' pursuit of beauty cannot be defined in words. Researchers say that we are programmed with beauty detectors and are wired to seek out appealing faces irrespective of the cultures we live in. We are all born with innate beauty standards. Externa factors influence our perception of beauty and we feel compelled by advertisements to adopt various ways to achieve it. Even though feminism did object to the use of makeup and put it under unnecessary usage list, women argued that they believed in presenting themselves pleasantly for their inner satisfaction. Makeup is treated more like art that enables individuals to look as they desire.
We all use makeup either on ourselves or on others. Barbie doll started selling the numbers it does primarily because the doll's look appealed to the masses. It can be seen wearing makeup and started a trend for other toymakers to follow. The makeup companies hire celebrities from all walks of life to persuade customers to get that particular look by using their makeup products. The advent of the show business accelerated the demand for such products and incidentally collided with changing times that saw a steep rise in the purchasing powers of the common person, further fueling the need to acquire such items. Women could afford to look great and this shaped up the tradition of appearing in one's best form to others. However, our love for makeup did not spring recently. It dates back thousands of years when natural materials were used as makeup. Historians state that people used all kinds of elements to enhance their looks. Coal, tar, crushed beetles, clay, and numerous other materials were utilized to make makeup items that enhance the look of the person wearing them. All developed civilizations from the likes of the Egyptians, Romans, Chinese, Japanese, etc. shared the same fascination for such items and the results they provided. Ordinary people could not afford such products and the elite used them to showcase their societal status and power. It was considered a class-oriented activity and was subsequently replaced by the industrial revolution. Some lesser-known facts about makeup include:
The first nail polish was patent back in 1919. It was light pink in color.
Nail polish is considered to be invented in China about 3000 B.C. It was made of egg whites, beeswax, colored powder, and gum Arabic.
Roman women used belladonna drops to make their pupils look larger.
The first lipstick appeared in ancient Mesopotamia approximately 4,000 years ago when women decorated their lips with the dust that was made of precious gems.
The Aztecs used beetles to make red lipstick.
Cleopatra banned others to use red lipstick as it was considered her signature style.
Feminists like Elizabeth Cady Stanton wore lipstick as a symbol of freedom from oppression when they marched for the right to vote.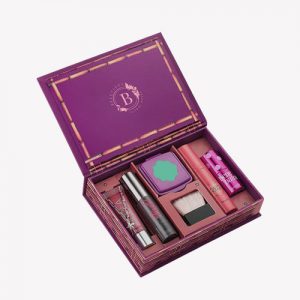 The changing facets of makeup
The modern era is incomplete without social media apps defining our daily lives. People are so glued to their mobiles for either taking selfies or posting them to garner the maximum amount of appreciation. This new global trend has sparked a new-found love for makeup products. This industry is experiencing an unprecedented boom in its sales figures. The global makeup industry stands at $ 18 billion and is projected to grow at a rapid rate in the coming future. It is evident that if you are a manufacturer of makeup products then you have some stiff competition to face in the market. A unique opportunity can be availed of using custom makeup packaging. This comprises creating artistic boxes for your products and carving an offbeat image of your brand.
In these times, the power of a strong brand identity is undisputed. Companies spend fortunes on hiring specialist marketers to help them design an exceptional brand image that customers can instantly relate to. The packaging boxes are made with the same passion and zest as the product itself. This is because customers judge the products based on the outer packaging boxes and if that works well for these customers then the product is sure to become a hit. However, dull packaging doesn't generate an effective level of curiosity among target customers and hence fails to impress the audience. This could result in a huge loss of time and effort for the brand.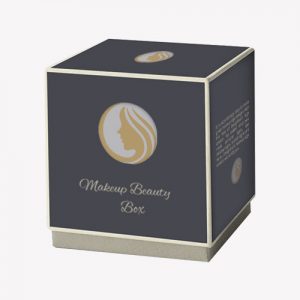 Pick and choose
Crack the best deal with us by mixing great-looking packaging boxes at affordable rates. Beat the rivals in obtaining cost savings that give an extra edge. The first step to obtaining memorable custom makeup packaging is to zero-in on the packaging box type. Numerous boxes are offered to select the ideal type including:
One Piece Mailers
Auto Lock or Auto Bottom Boxes
Corrugated Boxes
Pillow Boxes
Tuck Boxes
Display Boxes
Chipboard Packaging
Get the packaging as desired in all custom shapes and sizes. Have them colored in the most suitable shades to create a powerful visual display? Grab this opportunity to dominate your rivals and make the customers demand your items like never before! We are here 24/7 to help you out with all designing and ordering procedures. Trust us to dish out exceptional packaging boxes that enable you to make your mark in this billion-dollar industry with ease. Call us now and get started at once! Give customers what they desire the most in the form of makeup products that fulfill their need to look their best wrapped in impressive and pleasing boxes. Benefit from a range of free services and inflate your profitability levels.
Tags: brand buildingcustom makeup packaging