Want to see examples of email marketing? Before that, you knew that even with the growing dissemination of campaigns and content on social networks, email remains one of the most efficient ways to get closer to your target audience, expand your brand's reach and conquer conversions.
So, so that you can be inspired and create visually attractive and efficient messages, we have put together some examples of marketing emails to inspire you. Come on?
What is email marketing?
Email marketing is all communication via email between a company and its customers. It is a marketing strategy aimed at disseminating promotions, products, and content in order to generate sales.
11 email marketing examples
Check out different examples of creative email marketing below for inspiration:
Welcome email
As its name suggests, this type of email is intended to welcome the user or customer. This is the first opportunity to create a bond, so be careful.
In addition, this communication serves to pass on more information about your product or service, as shown in the image below of an email sent when registering for the Headspace application: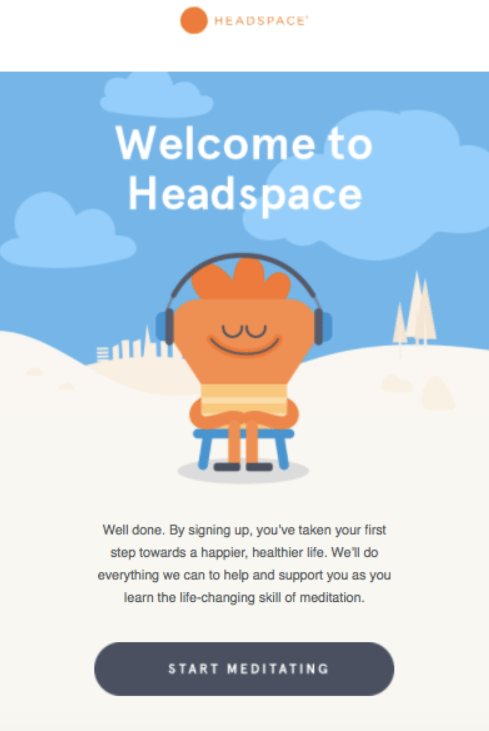 Black Friday promotional email
Black Friday is one of the main dates for e-commerce companies. It is very well used by marketers and generates a large volume of sales every year.
Taking advantage of commemorative dates to send marketing emails is a great way to draw the attention of customers to make purchases. The same can be done on Mother's Day, Father's Day, and even Valentine's Day.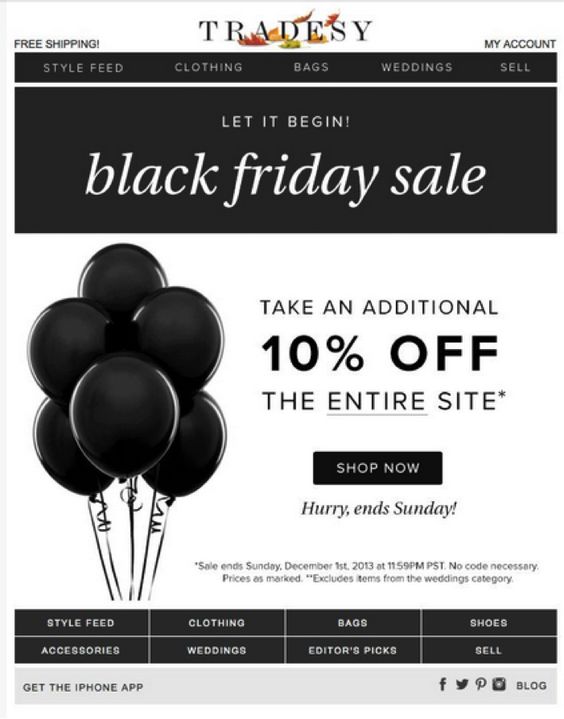 A promotional email with a coupon
Who doesn't like a discount coupon, right? A great way to send them to your customers is through email marketing. In addition, you can select products already on sale to highlight in the email and even offer coupons.
This strategy tends to make users more likely to access an e-commerce site and make purchases. Here's how Uplers accomplished this strategy: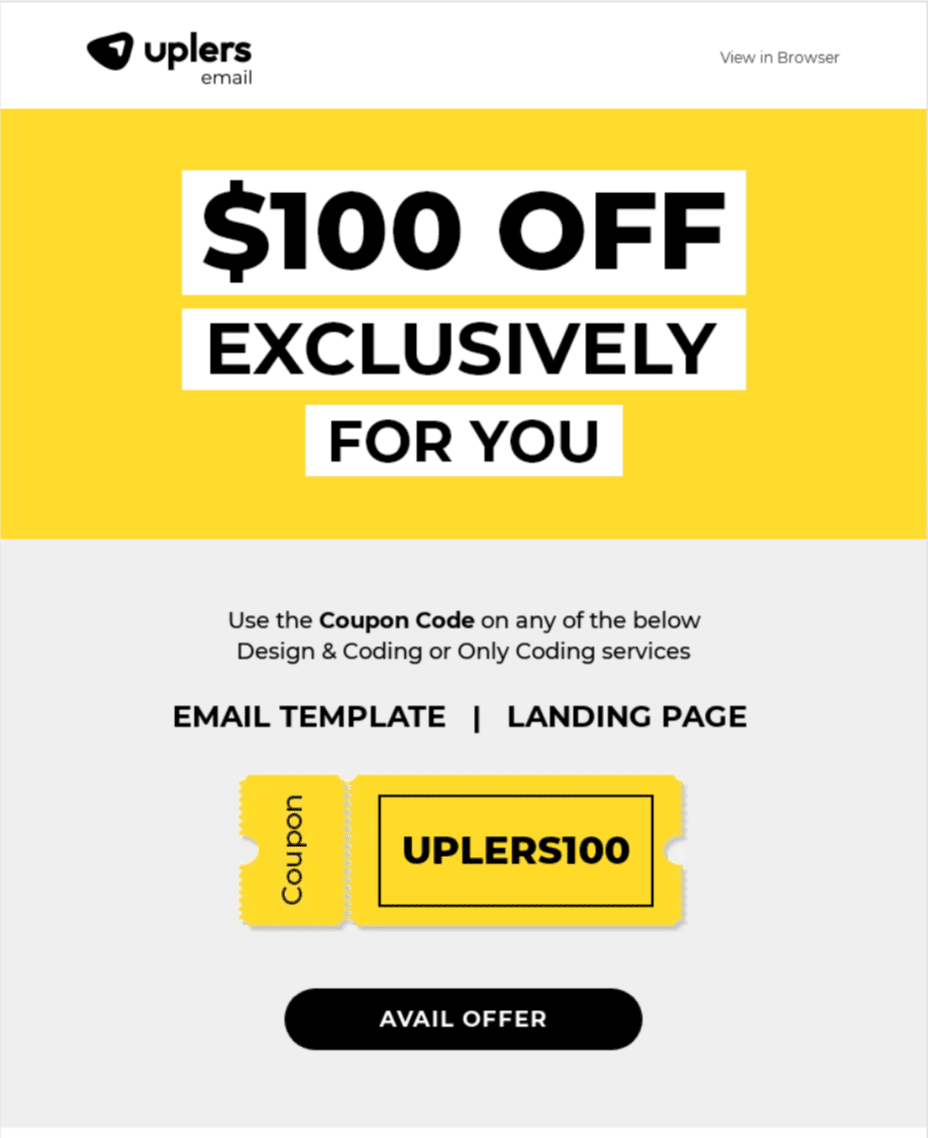 New Year's Email
Although not as associated with consumption as other dates, the New Year is a very interesting event for stores. During this period, people seek renewal and we can take the opportunity to offer products that transform their routines.
Or even inform you about the news, such as new opening hours, and wish you a happy New Year, as Mutual of Omaha did:
Launch email
If your company has worked on the development of a new product for your customers, you need to communicate the news to them and pass on all the necessary information. Moment promoted the Apple iPhone 13 and took the opportunity to send a launch marketing email to its customer base: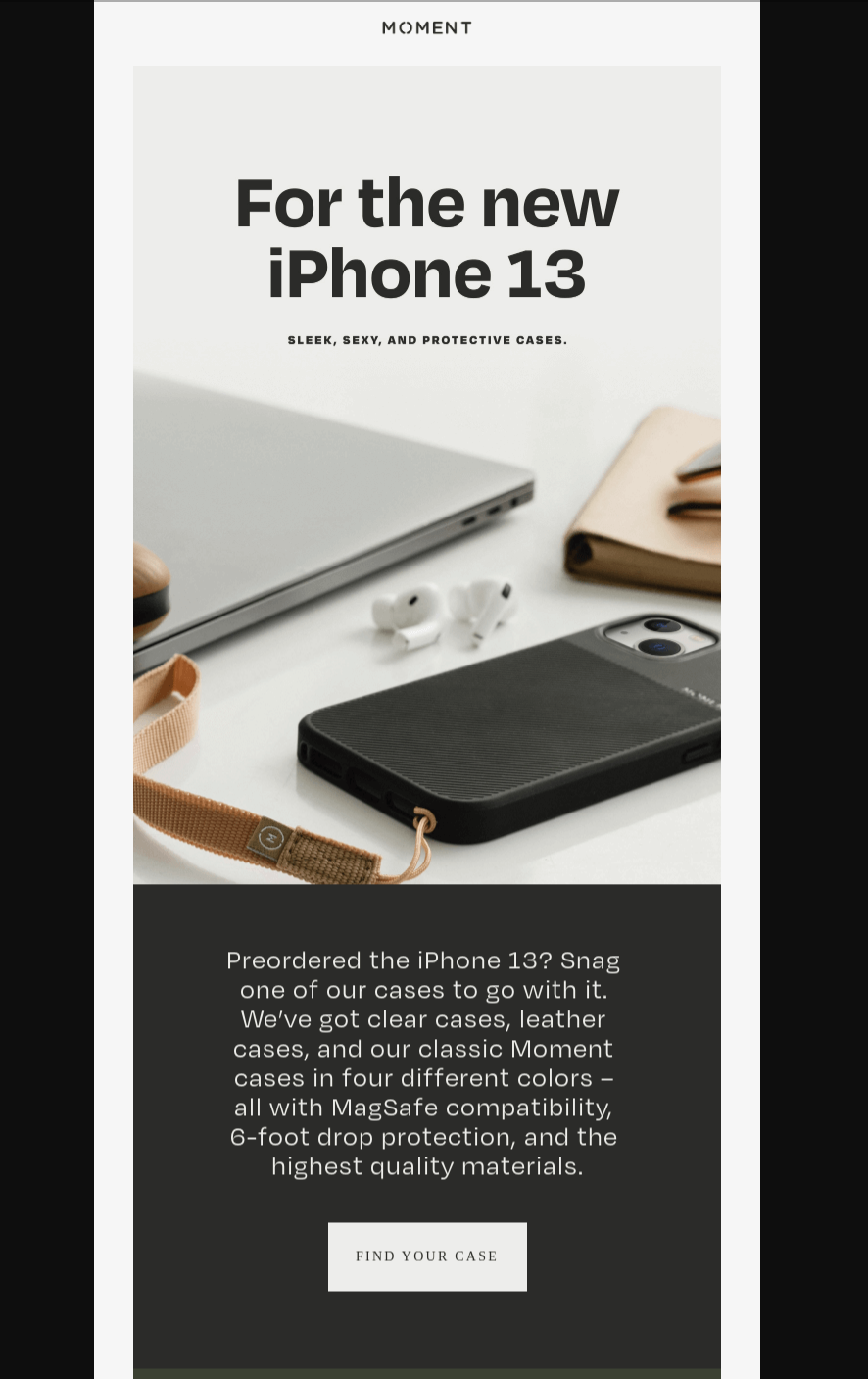 Referral email
Knowing the preferences and buying habits of consumers can be a differentiator. After all, when we receive personalized communications we feel special, don't we?
Therefore, a good example of email marketing is to recommend products similar to those of the previous purchase to customers. In this way, your company shows that it cares about the consumer and even offers tips.
Coinbase sends marketing emails with $10 free bitcoin for referring a friend: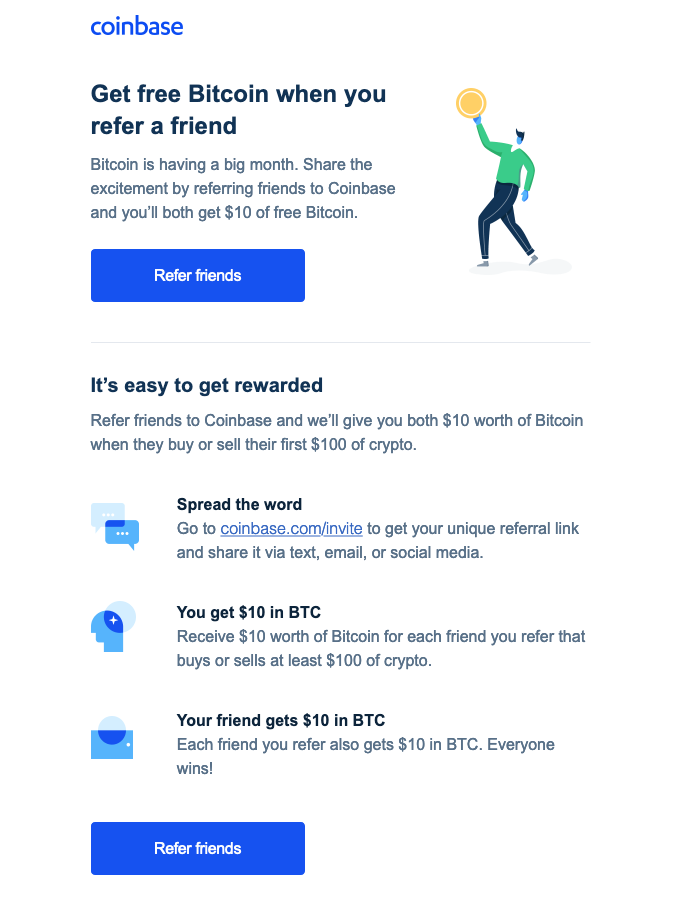 Satisfaction Survey Email
One way to find out about your customer's shopping experience and evaluate the service provided by your company's team is by conducting satisfaction surveys. They can be sent by email marketing asking the customer to respond, as Expedia did:
Content Disclosure Email
If your company has a blog or produces any type of content, it is worth promoting it through email marketing. Check out the example of Shopify which, in addition to inviting you to read the article, also provided a brief description of the content, which tends to instigate the reader to learn more:
Reminder email
This is another example of important email marketing that serves as a kind of note. It is intended to remind the user to access an application that has not been used for a long time, as the freelance jobs platform Upwork did: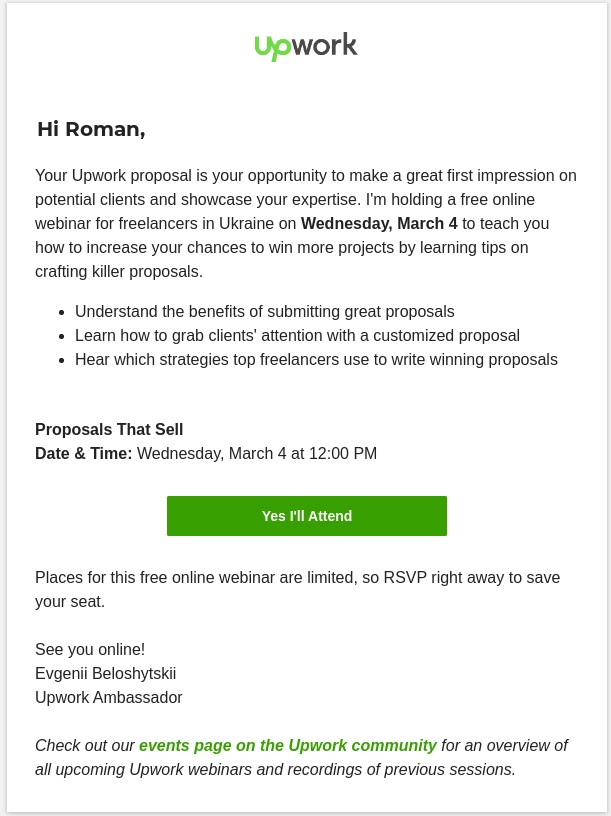 New unit email
Just as new product launches are important, if you have brick-and-mortar stores, it's critical to let customers know when new stores open. This is an example of an email marketing sent by Sparrow: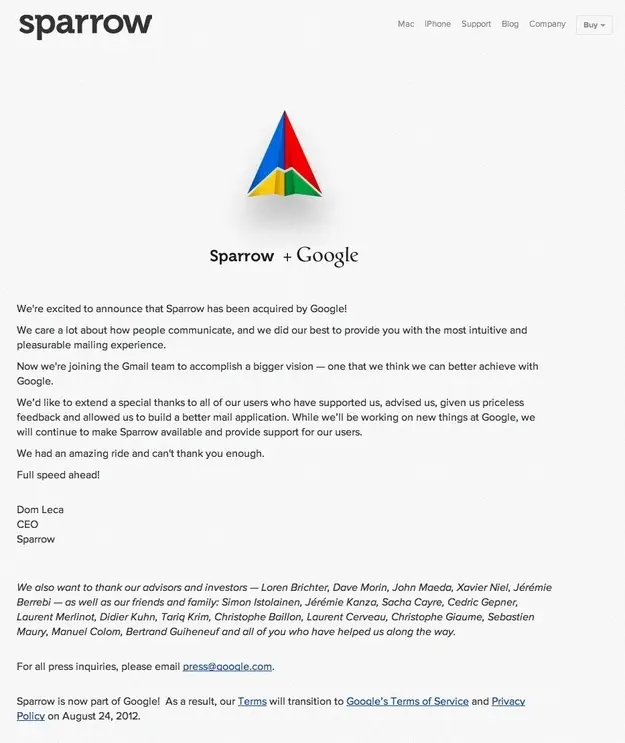 Free Shipping Email
Finally, our last email marketing example is to communicate about free shipping. This strategy tends to attract the attention of new customers since very high freight rates are often an impediment when finalizing purchases.
Swap.com sent emails informing about product kit promotions and also about free shipping on purchases: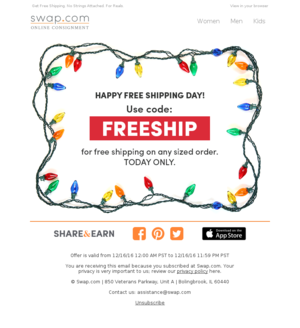 Did you like the email marketing examples?
We hope you were inspired by these email marketing examples and can make your next campaigns even more interesting and effective. Remember to use communication carefully, after all, it's not cool to send multiple emails a day and fill your customers' inboxes.