Moving to a new place isn't easy. There are tons of things that will keep you occupied unless you finally settle down to your new nest. With the very idea of shifting, the first thing to worry you is most likely the struggle to pack and move your items safely. Here are 7 packing and moving tips for you to follow when relocating:
1. Prepare your checklist
A moving checklist is crucial when preparing for a hassle-free relocation. Keeping a checklist will help you keep things in place, and you'll know what to carry along. Make a list of things that will move – print out the list. You can stick these later on the boxes that will have your items.
2. Invest in good quality packing boxes
You know what to pack and you have categorized the items. Next, you'd need quality packing boxes to move your things safely. Based on the size and category of your items, the boxes would vary. It is good to invest in quality boxes as they would provide a safe and comfortable space for your goods and keep them protected. Make sure you don't stuff too many things or leave too much space in the boxes. This will help the box to keep balance.
3. Pack early, it's a good thing to do
Keeping things off for later will only make it tough for you. A decision such as shifting from one place to another doesn't happen overnight, well in most cases. When you know you are finally moving, start packing. Early packing will help you ease out the stress of relocating and will save you from forgetting anything essential.
4. Book or schedule early
If you're hiring professional movers in Sacramento, make sure to book or schedule them in advance. It's good if you do it before a month or even earlier if possible. This will help you get the best deal. Doing the otherwise might have chances of higher pay especially if you are relocating in peak moving season. In worst scenarios, booking also gets canceled in the last moment. So to avoid risk, book early.
5. Label each box correctly
Go back to point #1. We made a checklist and print outs. These print outs will act as labels that read out the items inside the box. Stick the labels to their respective boxes for easy and fast loading and later unpacking. Correct labels will help you know which boxes should be loaded first – the heavy ones should be placed first on the truck and the lighter ones on top of the heavier ones. Labels will also help you unpack things quickly as you will know which box contains what.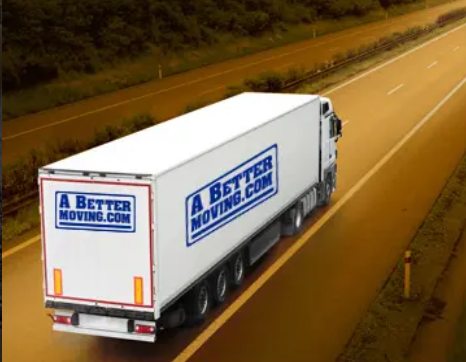 6. Special packing for breakables
Items such as crockeries or glassware demand special attention. While packing these items, use dish packs, padding the dishes so that they don't collide against each other, and break. Don't pack the dishes flat but on their sides. Ask a shipping company in Sacramento for packing supplies such as packing tapes and paper, bubble wraps etc. You'll need them.
Relocating is for sure a task to complete. But with proper planning and some time in hand, you can make it a stress-free process.
Tags: domestic shipping sacramentogood movers sacramentomovers SacramentoShipping company in Sacramento