Are you interested in curating content that leaves your audience amazed? But seeing writing is easy, but being consistent at writing good articles makes content writing difficult. In the era of digitalization, promoting your brand is essential for market exposure, and thats where content writing comes; basically, content writing and digital marketing go hand in hand. So in this article, we will see some Content Writing Tips for Beginners.
What is Content Writing?
Content Writing is creating content for an online audience to implement marketing objectives and reach potential customers. 
How to get started? 
I have years of experience and knowledge about writing, but trust me, I am not even sure if I am good enough. But heres the thing, you can join a good content writing course to become a pro in content writing and I can also give you some content writing tips on how to upgrade your writing.
Lets commence.
Content Writing Tips for Beginners–
1. Invest your Time in Reading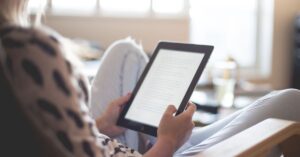 If you want to be a writer, then read voraciously. Absorb information through different mediums of art. Reading builds your foundation and helps you understand the narration, structuring the story, and using metaphors. Reading gives you a deep understanding of the complexity of writing. It allows you to understand what the reader wants to read. 
All in all, reading to a writer is as important to a musician listening to music. Both activities are interdependent. 
2. Practice Writing
Writing is a skill, and it takes years of practice and dedication to master a skill just for any skill. And trust me, I didnt start writing great articles from day one itself. Dont try to perfect at writing; practice enough so that it becomes easy.
Make it a habit to write daily, put your thoughts out on a piece of paper. In addition, writing daily can enhance your thought process, and you will excel in writing great articles in a short period. 
3. Research about the Topic
When you start, you will get a wide variety of topics, and subsequently, the research work begins. An endless amount of data is available online, but that doesnt mean you can show it as your work. Use it to provide correct information and facts that would benefit your audience. Researching about the topic will give you insight and extensive knowledge. It will provide you with some inspiration and ideas as well. 
4. Use Headings and Subheadings
Your audience is going to scan through, so your content should be formatted properly. Think of writing as painting, where first you sketch and then add the colors. Here, the sketch uses headings and subheadings and the paragraphs and sentences as the colors. The reader should enjoy your writing; it should make the reader want to study more about the topic. 
5. Don't Plagiarize Content
Always ensure that your content is original before sending it to the client for approval. If the client knows that your content has been copied, they will fire you immediately as nobody wants to work with a content spinner. Plagiarized content is also copyright infringement, and then you will have to suffer the consequences and face some legal issues.
6. Significance of Word Count
When the client assigns you a topic, they will give you specific word count criteria. Word count is an elusive goal for every writer. A content marketer should keep in mind that SEO plays a vital role. The higher the word count, the higher is the SEO ranking.         
7. Engage your Audience
As Robert Frost very correctly said: No tears in the writer, no tears in the reader. No surprise in the writer, no surprise in the reader. Engage your audience by developing a unique writing style, writing vividly, using the correct tone and voice to sound similar to a conversation. You can join The Thought Tree to learn how to engage your audience with your content.    
8. Proofread and Edit
Quality analysis assures that an article can be published without any errors. After completing an article, make sure that you edit and proofread it to avoid any spelling and grammatical mistakes. There are many online free tools available; use them to generate quality content. 
Conclusion
So, to wrap it up, I hope that this article was helpful to you. And dont be afraid of making mistakes while writing; with time and experience, one can easily become a good writer. So keep writing!
Tags: content writingcontent writing tipstips for content writing