Craving a mouthwatering meal that's quick and hassle-free? Look no further than Mexican Spaghetti! Also known as Fideo or Taco Spaghetti, this delightful dish is a breeze to prepare and absolutely scrumptious. Picture this: a busy weeknight, and you're scrambling to put a satisfying dinner on the table in no time. Mexican spaghetti comes to the rescue! With its simplicity and speed, it's the perfect solution for those hectic evenings. What sets Mexican spaghetti apart is its fantastic blend of flavors and affordability.
This recipe keeps things easy and wallet-friendly by requiring just one pot, meaning less time spent on cleanup. And let's not forget the budget-friendly ground beef, a cost-effective protein that makes this dish a winner for your wallet. But here's the real deal: the taste! Mexican spaghetti is a true delight for your taste buds, offering a perfect balance of spices. It's not overly hot, but it's bursting with enough flavor to keep you craving every bite.
And let's not overlook the generous amount of cheese that adds a heavenly creaminess to the dish. Trust us, this meal will leave you feeling fully satisfied and content. So, if you're searching for an effortless, delectable, and pocket-friendly dinner option, give Mexican spaghetti a whirl! It's a guaranteed hit for those busy weeknights when you deserve a delicious treat without the stress.
Mexican Spaghetti – A Flavorful Twist on Pasta
Have you ever wondered what Mexican spaghetti is all about? It's a beloved dish that has gained popularity both among adults and children in Mexico. Imagine a plate of spaghetti coated in a simple yet tantalizing tomato-based sauce, sprinkled with a touch of cheese, and perhaps even topped with a dollop of cream. It's a delightful combination that is sure to please your taste buds. The beauty of Mexican spaghetti lies in its versatility. While the basic version includes a tomato-based sauce, you can easily elevate it by incorporating ground beef, tomatoes, onions, garlic, and a medley of spices.
This infusion of flavors adds depth and richness to the dish. To complete the experience, a generous helping of shredded cheese and chopped green onions is added as a garnish. For an extra burst of taste, you can even accompany your pasta with a side of sour cream if you happen to have some left over. Now, let's delve into the origins of the term "fideo." In Spanish, fideo simply means noodle. This term is commonly used in Mexico, where it refers to thin, round pasta that resembles angel hair pasta.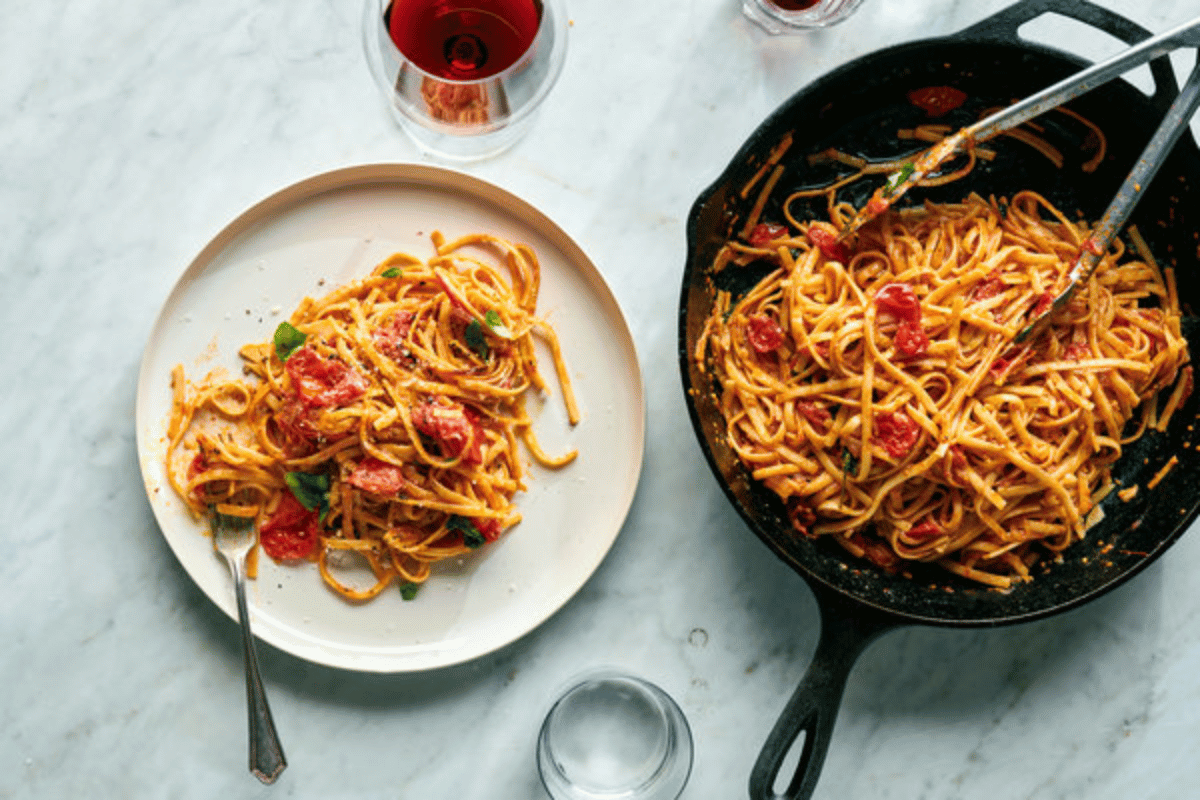 Fideo noodles are often featured in traditional Mexican recipes, such as Sopa de Fideo (Noodle Soup). In this beloved soup, the fideo noodles are cooked in a flavorful, tomato-based broth, creating a comforting and satisfying dish. So, the next time you come across Mexican spaghetti or fideo noodles, you'll know that they offer a delightful twist on the classic pasta experience. With their vibrant flavors, versatile ingredients, and cultural significance, these dishes are bound to impress and satisfy your culinary cravings.
Mexican Spaghetti Recipe: A One-Pot, Easy, and Delicious Meal
Mexican spaghetti is a delicious and easy-to-make meal that is perfect for busy weeknights. This recipe only requires one pot, so there is minimal cleanup involved. Plus, ground beef is a relatively inexpensive protein, so this dish is also easy on a budget. To make Mexican spaghetti, you will need:
1 pound ground beef
1 onion, chopped
1 (15 ounce) can tomato sauce
1 (1.25 ounce) packet taco seasoning
1 (15 ounce) can diced tomatoes, undrained
1 cup frozen corn, thawed
1 (15 ounce) package spaghetti noodles
1 cup shredded cheddar cheese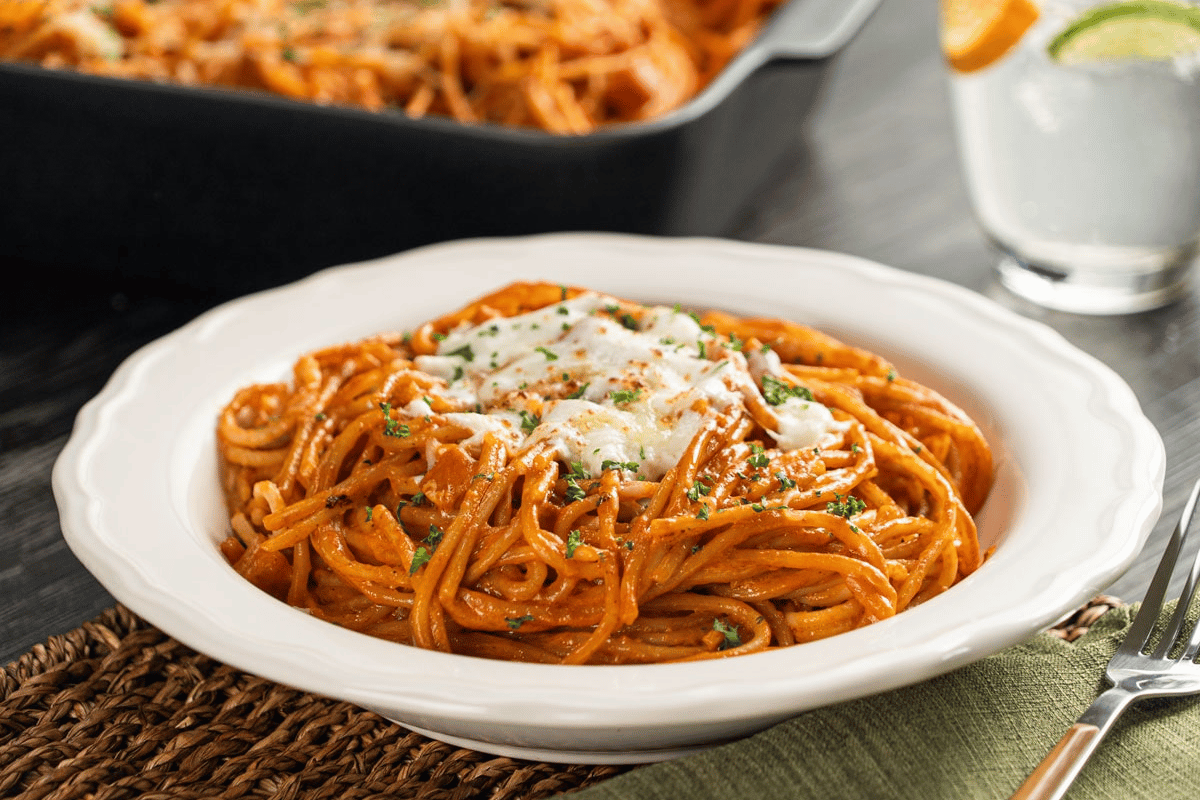 Instructions:
In a large pot over medium heat, brown the ground beef and onion. Drain off any excess fat.
Stir in the tomato sauce, taco seasoning, diced tomatoes, corn, and water. Bring to a boil, then reduce heat to low and simmer for 10 minutes.
Meanwhile, cook the spaghetti noodles according to package directions.
When the noodles are cooked, drain them and add them to the pot with the sauce. Stir to combine.
Sprinkle it with cheese and serve.
Tips and Variations for Perfect Mexican Spaghetti
Get Creative with Protein
Not a fan of ground beef or looking for a lighter option? No worries! You can easily substitute ground turkey or chicken in this Mexican spaghetti recipe. You can even use leftover chicken chunks or store-bought rotisserie chicken to create a flavorful Mexican chicken spaghetti variation.
Explore Pasta Options
If you have dietary preferences or restrictions, feel free to experiment with different pasta choices. Gluten-free or whole-wheat pasta works well in this dish, although you may need to adjust the cooking time and add more water if using whole wheat. For a low-carb twist, consider using spiralized zucchini noodles or spaghetti squash strands instead of traditional pasta. Simply skip the water in the recipe and let the sauce simmer until the flavors meld.
DIY Seasoning Mix
If you find yourself frequently using taco seasoning mix, consider making your own homemade version. You can find various recipes online that allow you to customize the seasonings according to your preferences. This gives you the freedom to adjust the salt levels or spice it up to your liking. To substitute a store-bought packet, use approximately 2 tablespoons of the homemade seasoning mix in this recipe. By following these recipe notes, you can add your personal touch and adapt the Mexican spaghetti to suit your taste and dietary needs. So, go ahead and get creative in the kitchen for a truly satisfying and flavorful meal!
Closing Thoughts
Mexican spaghetti, also known as Fideo or Taco Spaghetti, is a delightful and versatile dish that combines the flavors of Mexico with the comfort of pasta. With its simple preparation, affordability, and customizable options, it is the perfect choice for busy weeknights when you crave a delicious and satisfying meal.
Whether you stick to the traditional Mexican Spaghetti recipe or explore variations with different proteins or pasta options, Mexican spaghetti is sure to bring a burst of flavor to your dinner table. So why not try it and enjoy the fusion of flavors in this delightful dish?
Tags: Mexican spaghettiMexican spaghetti recipenoodlesTaco Spaghetti