Home is the only place where you find comfort after returning from a hectic day in the office. Fading paint of both the interior and exterior of the house looks unappealing to the eyes and mind. Without the proper instruments, it is tough to do painting efficiently on your own. Standing on the sun ladder for hours to paint the exterior of the house doesnt seem to be a good idea as it is tiring. Painting the house requires a lot of expertise and patience.
Hiring proper service providers is the best way to get the job done easily and effectively. However, many things should be kept in mind before hiring any professional house painter. Before making a final decision, the following eight tips should be kept in mind.
Get Referrals
To find the best house painting contractors getting referrals from your friends, family, or social media is the smart way. You can make use of social media or post your concerns and ask questions. Many people would love to help you out and will resolve your query.
Use google and do proper research. You should contact several painters and then do the shortlisting according to your preference. Do not settle for only one option. Select a lot of service providers then keep on removing them unless you get at least 2 or 3 of them per your requirement.
Specify the Work
You should make a list of all the work you want to get done. Specify everything in the areas that you want to paint. What color you want, numbers of layers, pre-cleaning, etc. Communication is the basic key that you need to convey to your contractor about all your demands to avoid any future misunderstandings.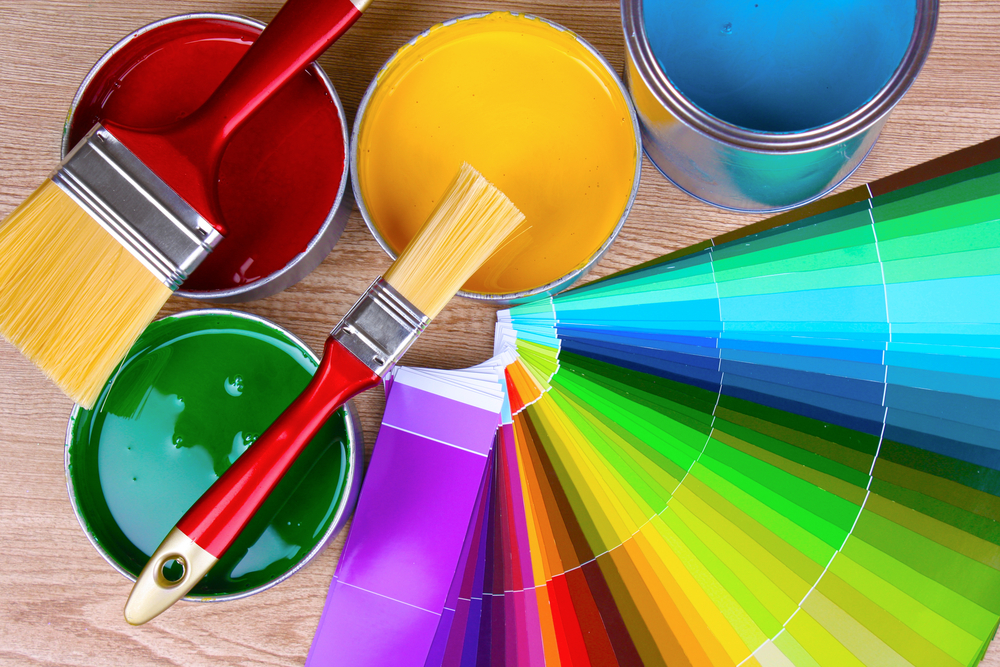 Also, mention the expectation of a high-quality job from them in addition to interior house painting instructions. For example, if you want any repair or some other stuff to be done. Informing the worker or the company about all your needs and preferences is very crucial.
Ensure that your project contractors have a license if you are in a state that demands a license. Ask them about their warranties and guarantees. Check the policies and credentials of the workers.
Residential painters will be going inside your house; thus, proper investigation is essential. You do not want anyone to keep visiting your house several times, which might seem odd and do not have a proper background.
Insurance
Before hiring, ensure the painter has insurance. Keep an eye on the painters health risks and medical history. Get a copy of the workers certificates and liability. Anything can go wrong at any time. The painter can get injured by falling off the ladder.
Customers get the blame if anything wrong happens to the painter. Something customers have to pay the health bills of the worker. You should stay on the safe side by asking about their health and other insurances. You must be aware of the insurance policy of the painter that you hire.
Contract
Every legal thing demands a proper contract.  The worker wants to be assured about the payment, and you want assurance about high-quality service. There is no other way to maintain harmony between both parties. Contracts also develop a sense of trust. Read every point of the contract thoroughly, double-check before signing.
Paint
Ask them about the quality of the paint they would be using. Make sure that they are using the top quality weather-resistant and long-lasting paints. The best paints will cost you a little extra, but they will last longer than the rest.
Decide the color, required quantity, and quality you want to be used. You should also focus on the suggestions they will be giving as they are professionals. You can also ask them to use the paints you already have if you want to.
Reference Photos
Painting is a one time job. It is unlikely that you will be hiring the painter again after disliking the previous work. You should ask them for the pictures of before and after look at their previous projects. The picture will give the idea of how skilled and creative they are. You can easily find the photos as they always keep them for future referrals.
Custom Services
Additionally, ask them whether they are also providing custom services or not. Many professional service providers ensure customer satisfaction, and for that, they offer custom services. Many of us want an extra touch on our walls. Custom service might cause you a little extra, but nothing is more important than a well-decorated home as per desire.
Conclusion

Jobs like interior and exterior painting require a lot of excellence and work practice. You might be too busy to paint the entire house by yourself. For many of us, it is a lifetime investment. Doing the job by yourself will be very tiring and might cause harm to you.
You can save some money by not hiring a professional painter, but eventually, it might cost you a lot more than what you saved. Try to invest your money at the right services and ensure good quality work by the workers. It would be effortless for you to hire anyone using the tips mentioned above.
Hire a professional if you want to revitalize your house and add energy to your houses exterior and interior. You only have just to sit and watch them doing everything. Painters will do their work on time. The time and energy you will be saving can be utilized in many ways. These professionals will certainly give a great outcome.
Tags: best house paintingHouse painterinterior and exterior paintinginterior house paintingresidential painter