There is no denying fact when we step into a dark or cramped room, we feel quite low. On the other hand, walking into a brighter and lighter room lift one's spirit. The same is applicable to the kitchen area. No matter, whether it is built-in less space, still you can make it look more spacious by simply applying some smart designing hacks like installing interior tiles, mirrors, and much more as mentioned in this article. So, give a read and know the best ways to add on more space to your kitchen.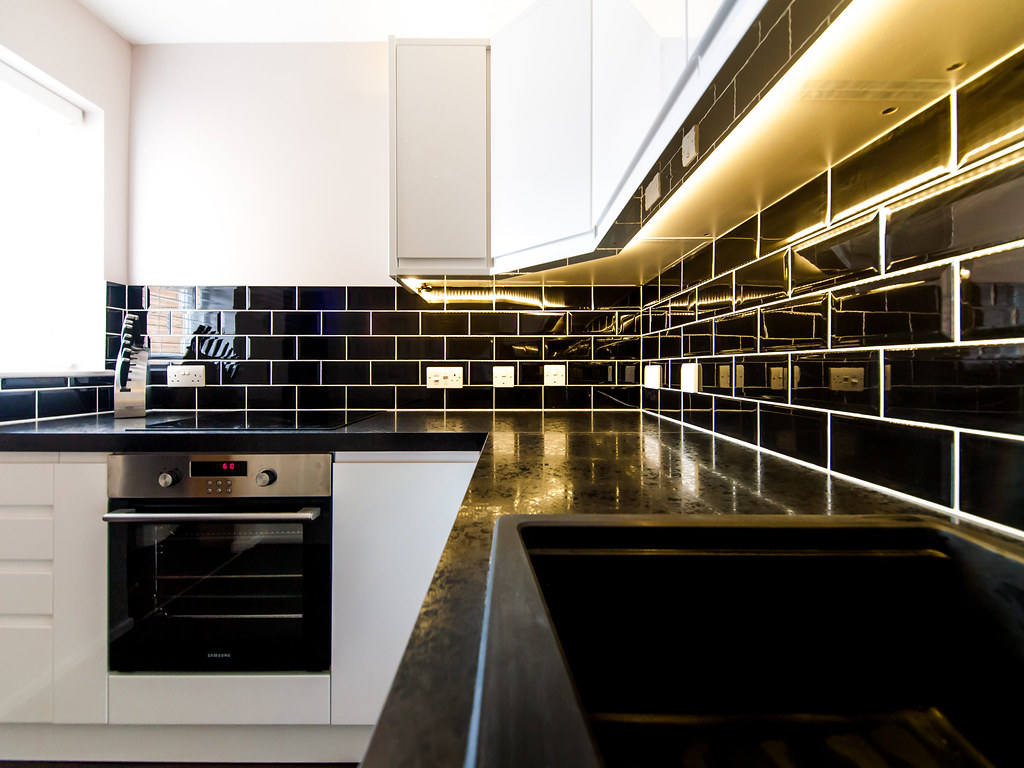 How to Add More Space to Your Small Kitchen?
1. Add a Fresh Coat of Paint
Changing the colour of the kitchen is cost-effective and can give a new feel to your kitchen by making it look bigger. For that, make sure to add a touch of white colour be it paint, white bricks tiles or anything. If you want to go brighter, opting for pop-up colours like yellow could be a great idea.
2. Install Mirrors
Mirrors are a well-known element to make a particular area look bigger and spacious. It is very common that people use mirrors in their bedroom and bathroom, but never thought of adding it to kitchen walls. A super-size mirror installed on one side of the kitchen wall make it extremely attractive and big. You can go for mirror splashback or cupboard to add a new touch to your space.
3. Keep the Shelves Open
Open shelves reflect a more spacious look, especially, in small kitchens. So, if you have cabinets installed into your kitchen that is reserving more space, just remove some of them and keep the shelves open. You can also place some unique or modern-looking utensils on those shelves to add a classy touch to your kitchen.
4. Choose Reflecting Surfaces
If your kitchen does not have an empty wall where a mirror can be installed, don't panic. There's the best alternative for you. You can also go with shiny reflecting surfaces, such as – 
Glass tiles

Shiny floors

Glossy cabinets

High-gloss paint

Stainless steel appliances
5. Add On Geometric Patterns
Nowadays, geometric pattern things are in high demand, such as – Rugs, blankets, cushions, tiles, walls, etc. So, you can also add some geometric pattern elements into your kitchen as it creates an illusion of more space and makes your kitchen look big. 
These are some of the clever designing hacks that will surely help you make your small kitchen look much bigger and add a new touch to it. So, just keep these hacks in mind, opt for the best white brick tiles, remove, cabinets, add a brighter colour, and get ready to have a more spacious kitchen without fully renovating it.
Tags: white brick tiles