It is a well-known fact that gym management requires many processes that need to be followed, which are very time-consuming. Moreover, when you are the only one responsible for running the gym smoothly, it can be a tiring task. However, if you think the professionals you have hired to take care of the gyms management carry their work like its their own, you have figured it all wrong.
They may carry work but only when you ask them to do so. For this, you need to look into the membership renewals, management of schedules, processing of invoices, and other tasks. Now the good news is with the help of modern technology, i.e., gym CRM software, you can make all of these processes automated.
What is Gym CRM Software?
It is also known as fitness software, scheduling software, or studio software. If you wish to properly manage your gym, then investing in this software is a good move. The software allows you to communicate with your subscribers through emails or texts. Moreover, the software gives you the ability to create digital contracts and waivers. As a result, you can streamline signup and any legal requirement. The benefits of using this fitness software are discussed in detail down here.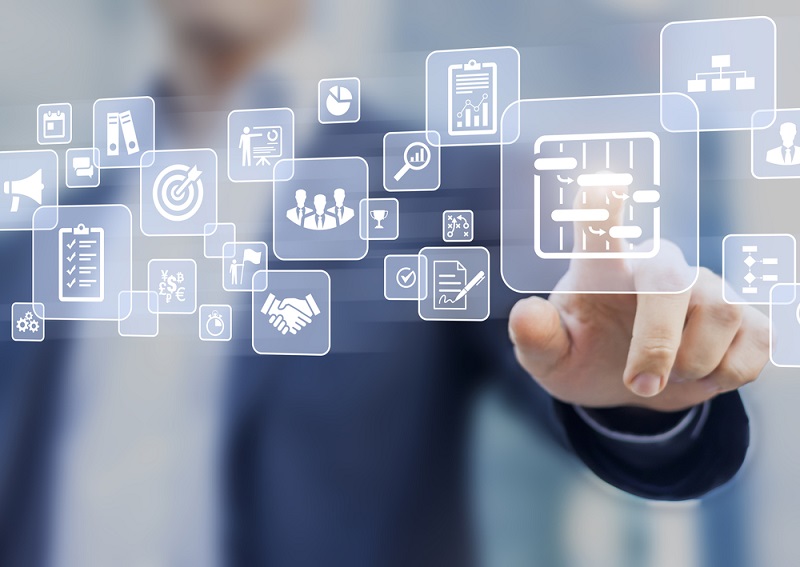 The Benefit Of Using Fitness Software At Your Gym–
The following are the benefits and the reason why entrepreneurs must invest in studio software. Read it for better understanding:-
All In One Place
This software is loaded with features that help you manage different aspects of your gym using the same dashboard. You can easily access trainers, sales, and customer activity through the gym CRM dashboard without even making more than three clicks. So, if you have a chain of the gym to manage, you can make it possible through gym CRM software. Moreover, AI and business intelligence features will help you analyze, record, and interpret data from different resources.
Thus, you can distribute the workload among employees for better management, assign proper trainers and let customers book classes independently. In addition, you can also get information about the trainers working hours, salary and attendance. Such software also gives your insight into expense and revenue analytics. So, you can see where your business is going in the bigger picture.
Easy Payment And Reporting Option
The presence of gym CRM software also makes it quite easy to integrate payment methods within the membership list. It acts as a hassle-free way to provide a smooth and easy-to-use option of keeping an eye on the payments. Fitness software also contains reporting features that help you analyze your performance on a monthly and yearly basis. Also, it shows you where you stand and the areas that need improvement.
Provide Follow-Up Feature
If you have a gym CRM software at your club, when a prospect arrives interested in registering with the gym, the software will make sure to drop down an automated email asking for them to sign up. It does it even when the sales team has called them about their workout experience. In addition, it is also helpful in case the prospect is not ready to sign up right away. By analyzing the customers interest, the software will schedule a follow-up call and email for the future.
Conclusion
From the above discussion, we can conclude that having CRM software for your gym will help you keep a close eye on the daily operations of your business without the need to micromanage things. It lets the management work on the sales, customer relations, and payment method in the easiest way possible. Plus, it also guides you in the areas you can grow for better profit. Also, it saves the cost on customer acquisitions and salary which you had to give to the staffs otherwise.
Tags: GymGym CRM Softwaresoftware