It is the right time to think of Valentine's day. I spent my Valentines in Morocco through Virikson Holidays and I went very pleasant. I still remember the moments I spend in 2018. So There is a lot of things Morocco is offering to the couples who want some private time out of their homes. The thing is, what to do in Morocco this Valentine's day? It is my subject of today's Blog.
Best things to do in Morocco on this Valentine's trip:
Yes, I'm sure there would be a week-long or at least a long weekend trip on this Valentine's. So here are a number of romantic memories Morocco is famous for.
Have the perfect Valentines day Experience in Marrakech:
You have an opportunity to make something special out of your very special day this year. I was with my boyfriend, later Hubby, and landed in Marrakech. We were not sure of what gonna happen seriously. But when we found Marrakech's life a perfect scene for couples, I would now recommend the couples to visit the destination and experience yourself that how lucky is the place for you.
Have the candlelight dinner in your Riad or have the private table set on any of the top-notch restaurants in town. There are a lot of big names you can trust there and have the pleasures of unique and perfect Moroccan tastes.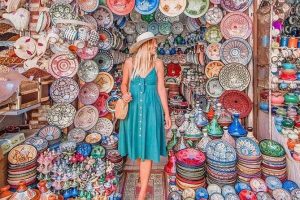 You will have two days in Marrakech or if you are there one day before Valentine's day, you will have the opportunity to have breakfast in the hot air balloon in the air of Marrakech.
The nightlife in Marrakech would inspire you in a great way I believe. There are a number of night clubs to make your partner drink and dance with you on the floor on English, French, Spanish or Arab African beats. I would suggest you start your trip to this city. You will never forget the moments you will get from here.
Agadir is looking your way this Valentine's:
It is the second-best romantic place in Morocco I would suggest to my readers. The romantic vibes travel along with the waves of the water Agadir's heavenly beaches do have.
Walk along the heavenly beaches of Agadir, it is the perfect thing for you in Agadir's beautiful beaches. You can book a private resort to have those moments together privately. There are a lot of options on the internet, resorts bookings are already been started I think. So go, google your destination and find a number of options to book your trip at.
Have a candlelight dinner on the terraces of the top-notch restaurants in Agadir which have a beautiful overview of the sea and it creates a romantic environment for you. Being romantic is the thing that should remain this valentine's day so gift a bouquet to your partner and expose your love to him/her.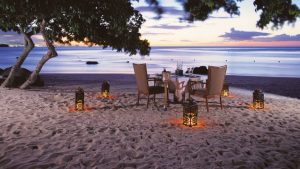 Order an ice cream or anything of your choice in sweet as sweet is a symbol of love. Couples together should share sweet, it grows your love studies says.
You will have a camel ride activity in the day time and would experience the coffee on the best ancient cafes in the town. Artists and creative thinkers from the west came to the place like an Agadir, and it is said that they never went back to their homes. Now feel the vibrancy of the destination you are gonna experience this valentine.
Chefchaouen has something to add in your trip:
It definitely has its own role. Chefchouen is said to be a blue gem of Morocco because of its beautiful views. The whole city is amazing and painted blue. I didn't see a single plant pot left behind, all is blue and it is inspiring.
For you is an opportunity to take the pictures with amazing blue wales of the buildings. You will also sit in the traditional restaurants to taste the traditional Moroccan dishes to add something different to your Valentine's day's experience.
I would suggest a different activity. You two should sit on the terrace of the juice corners in the town and take the sips together along with the beautiful overviews of the blue city. It is really amazing.
Desert, to give you more Love vibes:
A desert is literally a dream place for many to be there with their partner and have memorable activities. Let me tell you about our experience there.
We had a perfect luxury tent over there on rent. It was everything of use inside. It felt very well to see the moonlight coming into the tent and make our memorable date more perfect. We could have the dinner opportunity in the light of skies and some illuminations set by the tent owners.
Cuddling, and sitting behind the bonfire was the thing I can't forget and want with my hubby again and again. That is the most memorable activity there in Morocco.
Tags: things to do in MoroccoValentines day Experience in MarrakechValentines in MoroccoVirikson Holidays