Honeymoons are special. This nine-letter word is the most exciting time in a couples life after the wedding -  A couples beginning of wedded life with a lot of exhilaration and expecting the best during this private time. Honeymoons just dont remind youre married, but they talk about your stories, adding memories for a lifetime. Besides the many things that a honeymoon brings along, it is a box of surprises and tons of love. But whats the toughest part of a honeymoon - planning of ideas and small gestures to make your loved ones feel special. 
Here is a list of top 10 things to woo your wife on your Mauritius honeymoon. Excited? 
Pamper yourselves in a couple's spa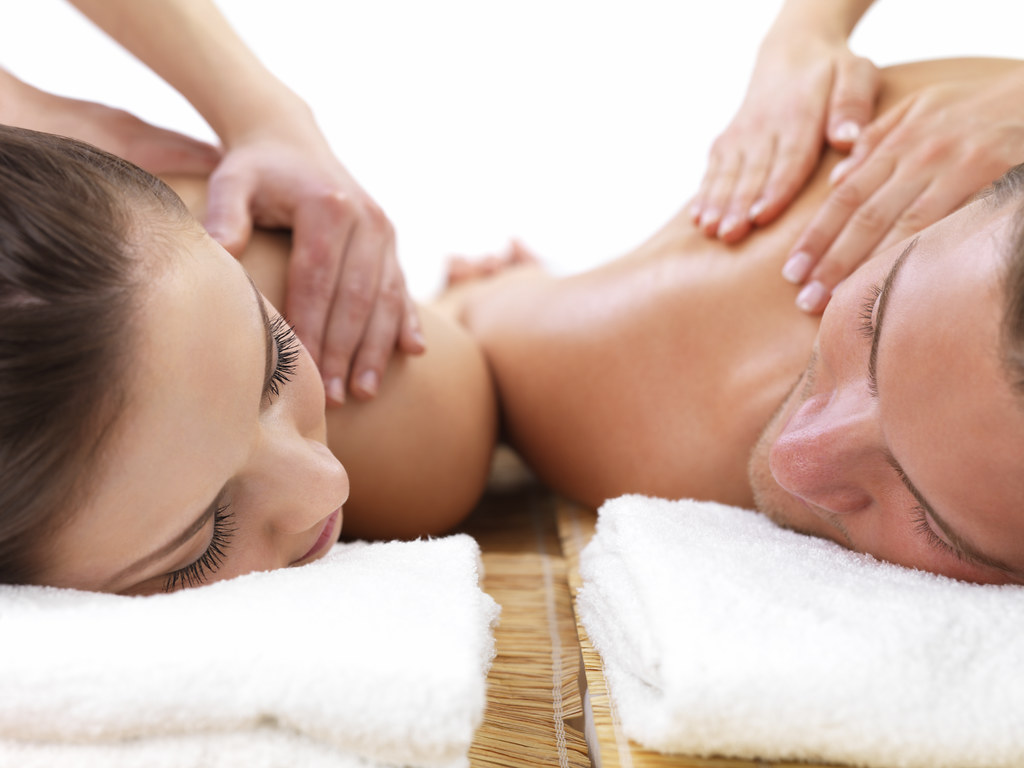 After the excitement of your wedding -  this will be a unique and ultimate sensorial experience for you and your loved one. This is one sure way of providing a spark in your relationship. A plethora of Mauritian fusion massages are available for a luxurious pampering from head to toe. Feel the real togetherness through relaxation, rejuvenation and well being. 
Memorable sunset catamaran cruise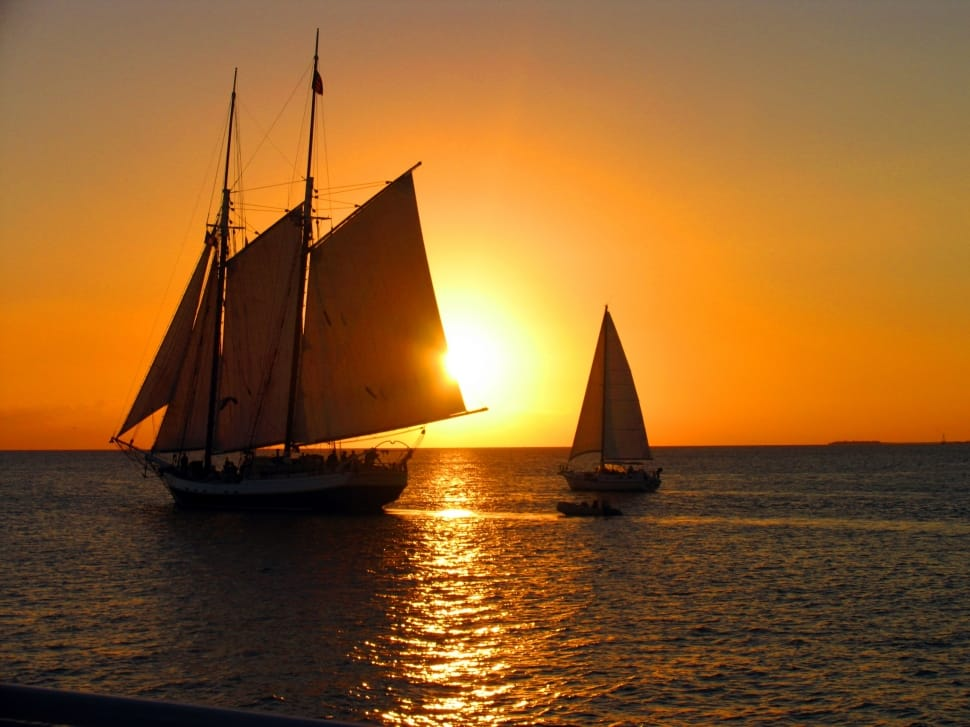 Your Mauritius honeymoon would be incomplete without experiencing an elegant catamaran cruise with your partner?  This romantic cruise in the sunset over the Mauritian horizon is absolutely a breathtaking experience. The myriad hue of colours spreading across the width of the sky and reflecting upon everything is a visual treat. While you are enjoying the cozy sunset and breezy evening, enjoy a glass of champagne and mellifluous music. Dolphins and whales amidst the dancing waves is a rewarding experience. 
Stargaze your honeymoon away in the bubble lodge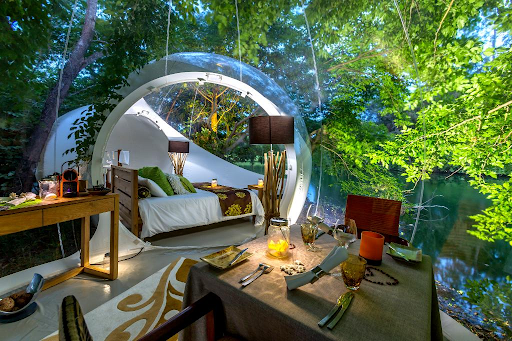 The giant zorbing ball is a change from the cliched hotels and resorts. Watch the night sky fringed with shining stars while closeted underneath some faux fur blankets. The eco-friendly lodge right in the centre of lush jungles and mountains is the closest thing to nature. Its just you and your wife out there. You can have delicious food accompanied by champagne and soft music - this is surely heaven on earth. 
Island spirit – Get tipsy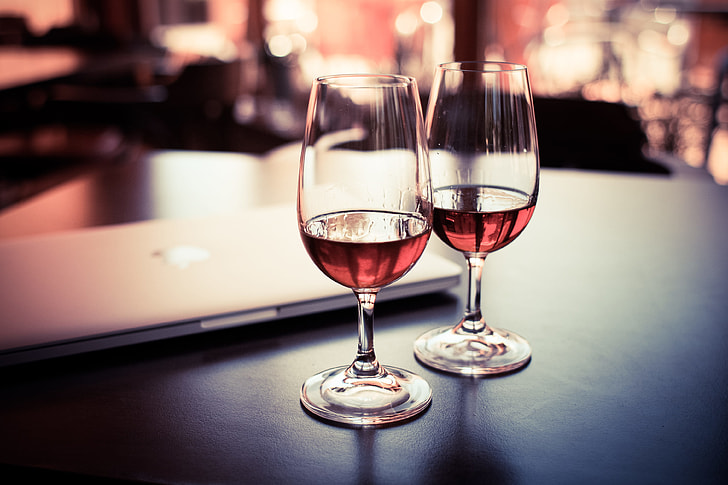 Mauritius is famous for some truly exceptional rum, as the island is famous for its tropical climate and the thriving sugarcane plantations. Discover the infused varieties like vanilla beans and pineapples and embark on a fantastic rum tasting experience in the distillation unit. The terrace of this distillery is an inviting place for a snack of a crepe or a full course meal. If you both are a fan of this vintage drink, then this is a must-do activity. 
Celebrate the togetherness on the beaches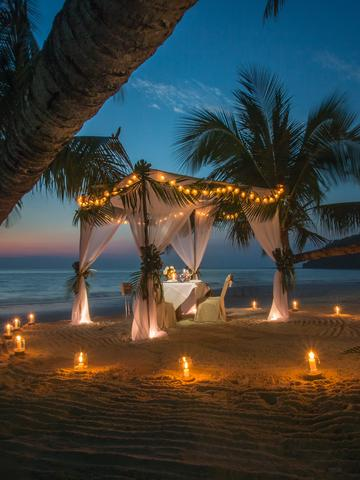 While beaches are a getaway for lovebirds, Mauritian beaches can really enhance your romantic rendezvous with an elaborate candlelight dinner. The island offers an exotic blend of African, Indian, Chinese and Creole cuisines. Between courses, you can walk by the beach, look into each others eyes and come back for more. There cant be a better way to begin your married life with the charm of candles, delicious food, sparkling wine as the sea waves accompany the romantic notes you play! Cheesy much? Alls fair in love, I say! 
The exoticism of Le Morne Brabant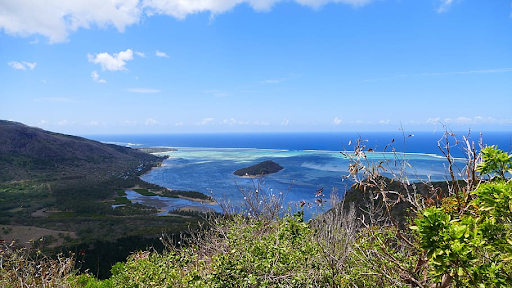 Not just a physical beauty, this majestic mountain bears enormous cultural significance and fascinating history. You definitely do not want to miss out on this enriching experience and impressive sight whether you are a nature lover or explorer. Spend some quiet time alone with your partner as you have the birds eye view of the islands beauty. You and your bae and no one to disturb you! Adventure junkies should try the luxuriant green hiking trail for having an immersive experience. It offers a spectacular illusion that is worth every moment. 
A vibrant treat from Chamarel Seven Coloured Earth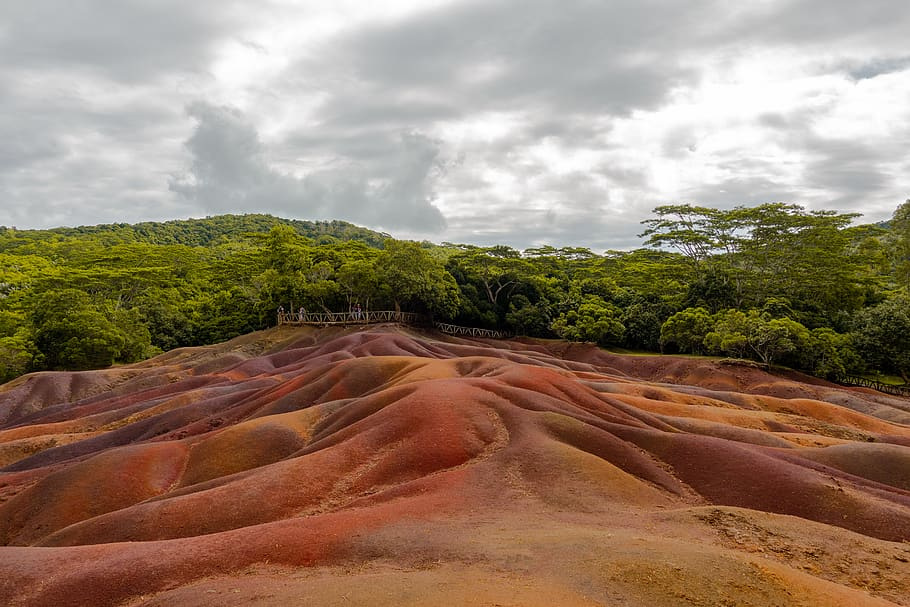 Surrounded by forest and spreading out in seven unique colours, these psychedelic dunes were formed due to a rare volcanic phenomenon. Sunrise is the best time to witness the colored mounds of earth. Another striking beauty of this little village is the Chameral waterfall that offers enchanting views. This vacay is all about you and your love, make it count! Swim around the shallow waters and sunbathe on the multicolor land. 
Soak up the sun on Riambel beach 

If you want to steal a quiet evening with your special one, Riambel beach in South Mauritius truly deserves a mention in your wishlist. This is a different experience altogether. Along the coast, this is a long, deserted beach for refreshing yourselves with background music of strong winds and waves. The turquoise waters certainly are a photographers delight. 
Satisfy your wanderlust on the coasts of Ile aux Cerfs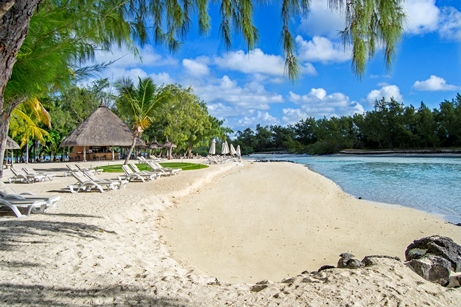 This picturesque landscape with sandy beaches and blue waters is the ultimate place for couples to visit. It will be a thrilling experience to travel by a speed boat to reach one of the best coasts in Mauritius, Ile aux Cerfs. Indulging in water activities like parasailing, tube riding, the undersea walk is a great way to bond with your partner. Have a sumptuous BBQ buffet lunch and free-flowing drinks after you visit the largest waterfall - Grand River Southeast Waterfalls. 
Prove how deep your love is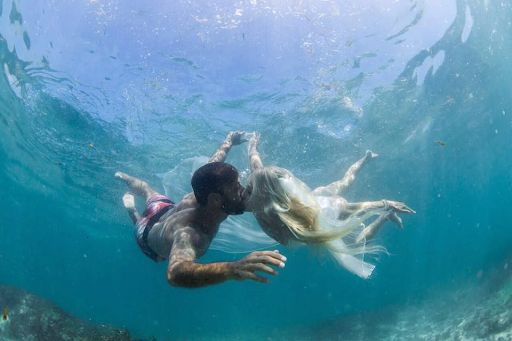 Dive into the glistening waters of the Indian Ocean and say I LOVE YOU with more water bubbles than champagne. Underwater wedding is quite possibly the most unique wedding experience ever! Exchange your wedding vows once again underwater and remarry your love with either a submarine or undersea walk. Walk down the aisle with sand tickling your toes beside crystal clear waters. The perfect US moments to cherish. 
So what are you waiting for? Pack your bags and get set for your Mauritius honeymoon! Mauritius is a dream destination for any couple who is looking for a romantic getaway. At Pickyourtrail, we can help you customise the best Mauritius honeymoon packages with cherishable moments that will remain memorable forever. 
Tags: holidayhoneymoonmauritiusmauritius honeymoontourtrip